SDF fighters advance in strategic locations of Raqqa
SDF forces advancing in four parts of the Raqqa city have reached the premises of the historic Etîq Mosque in Old Raqqa neighborhood.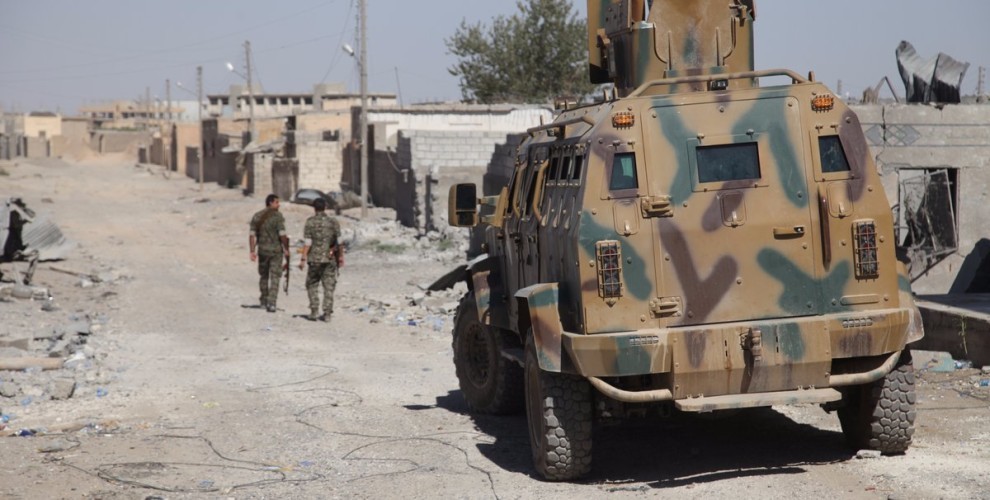 Fighters of YPG-led Syrian Democratic Forces (SDF) continue their advance in Raqqa on all four sides. In ensuing clashes in Old Raqqa neighbourhood, 11 gang members were killed and one DShK-mounted vehicle was destroyed.
Of the 5 suicide bombers that attempted afterwards to attack the SDF positions, 2 have been killed instantly, while a third one blew himself up after getting wounded. One SDF fighter got injured during the confrontation, while the remaining two gang members fled into the center of the city upon the response of the fighters.
Intense clashes continue in the northeastern neighbourhood of Rawda and the western neighborhood of Yarmouk.
SDF fighters are also advancing and have defused several mines planted by the gangs in Hisham Abd Al-Malik neighbourhood southeast of the city.