SDF declares a regiment in Tabqa
Syrian Democratic Forces declared a regiment of 250 fighters in Tabqa region of Raqqa.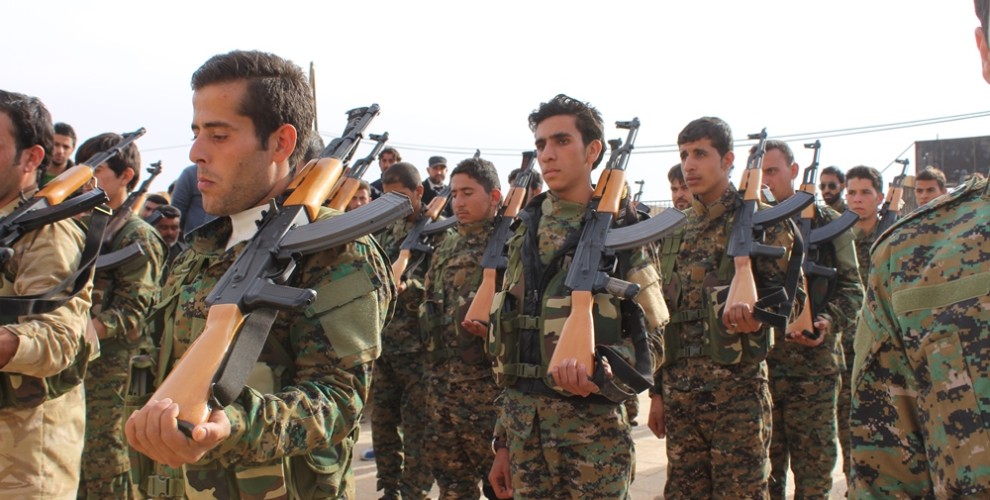 Syrian Democratic Forces (SDF) declared a regiment in Tabqa in a ceremony held in the village of Safsafah. SDF commanders, Tabqa Regional Democratic Civilian Administration Legislation and Executive Assembly co-chairs, local people and members of civil society and military organisations attended the ceremony.
The regiment is made up of 250 fighters who finished one month of military and ideological training cycle.
Speaking after the military ceremony, SDF commander Ronî Hesen congratulated the declaration of military regiment and said he believed that "we will defend our region together".
Co-chair of Diplomacy Committee, Asya El-Xeribi also spoke and said; "Those who protect their land, people and honor are heroes. These lands you have liberated need brave fighters like you."