Russia: Turkish soldiers not supposed to be in that region
Reactions continue to pour in after the airstrikes in Idlib which killed at least 33 Turkish soldiers wounding many others. Russia said in a statement that it had "no information of Turkish soldiers presence in that region". NATO will meet at the call of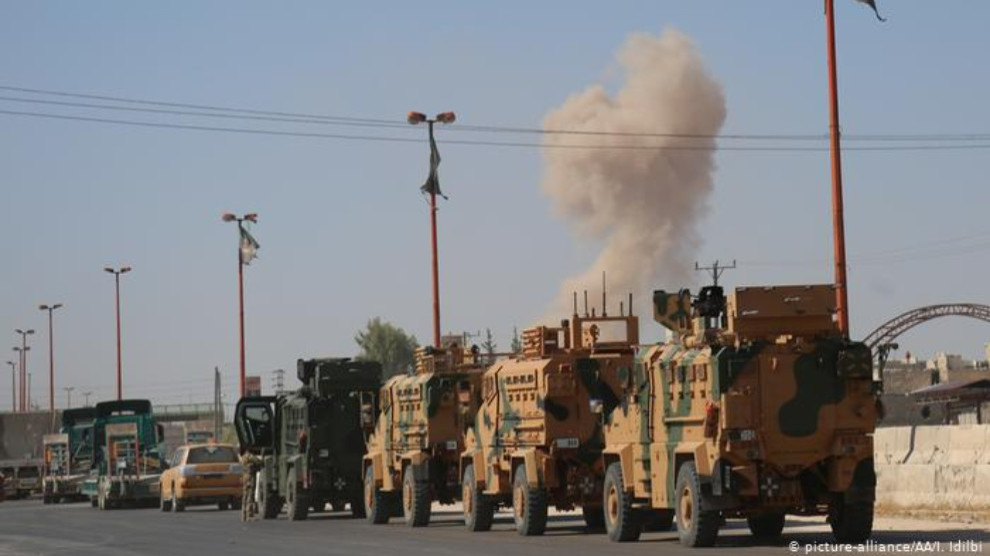 A large number of Turkish soldiers died as a result of aistrikes carried out by Syrian forces and Russian aircrafts following the attack launched by the Turkish army and al-Qaeda mercenaries on the south of Idlib on Thursday afternoon.
Many soldiers killed
According to information received, the bombing of the Cebel Zawiye, Zakum and Sehl El Gab regions, resulted in a high number of casualties among Turkish soldiers. Some sources put the number of dead to 79, others to 113.
Official statements say 33 soldiers dead
However, according to the official figures provided by Turkish officials, 33 soldiers died. Turkish President Tayyip Erdogan first said there were 3 dead. Later the figure was updated by the Governor of Hatay who talked first of 9 dead, then 22, then 29 and finally 33.
Social media access banned
As things developed fastly, the Turkish state banned access to social media in an attempt to cover up facts. From last night in Turkey, Twitter, Instagram and Facebook are facing access problems. Messaging applications such as WhatsApp and Telegram cannot be accessed either.
Security Summit lasted 6 hours, no comment made
Following the airstrikes hitting Turkish soldiers, President Erdogan convened the Security Summit in his palace. No official statement was made after the 6-hour meeting.
Turkish authorities called on NATO to intervene
After the attack in Idlib, Turkish state officials called on NATO and the USA to intervene and argued that the attack should be considered an attack against all NATO members.
In addition Turkish officials announced that it won't close borders to refugees traveling to Europe.
NATO meeting
After the clashes in Idlib, NATO is holding an extraordinary meeting today at the request of the Turkish state. 
Russia: Turkish soldiers were not supposed to be in those regions
Commenting on the developments in Idlib, the Russian Ministry of Defense said: "Turkish soldiers should not have been in the region in question. Turkish soldiers who were in the battle formations of terrorist groups came under the fire of Syrian troops." 
The statement added: "The Russian air force was not involved in the attack."
Moscow has done everything to impose a full cease-fire by the Syrian regime since the country learned of Turkish casualties, the statement continued.
UN called for an immediate ceasefire
In a statement, UN Secretary-General Antonio Guterres expressed "grave concern" of an escalation of violence and called for an immediate ceasefire. He said "the risk of even greater escalation grows by the hour" without urgent action.
US: We'll discuss how to support Turkey
In a written statement the US State Department said: "We stand by NATO ally Turkey. The President and the Minister are looking for options on how best we can give support to Turkey in this crisis."
US to Turkey: Diagnosis of FRIENDLY, S-400 from VAZGEÇTÝM
US Ambassador to NATO Kay Bailey Hutchison said in a statement yesterday evening that "Turkey is required to show if is a reliable friend" and called on Erdogan to give up the S-400 deal.