Russia approved, Turkey attacked Afrin with 69 jets
Russia reached an agreement with Turkey and Turkish army attacked Afrin with 69 fighter jets.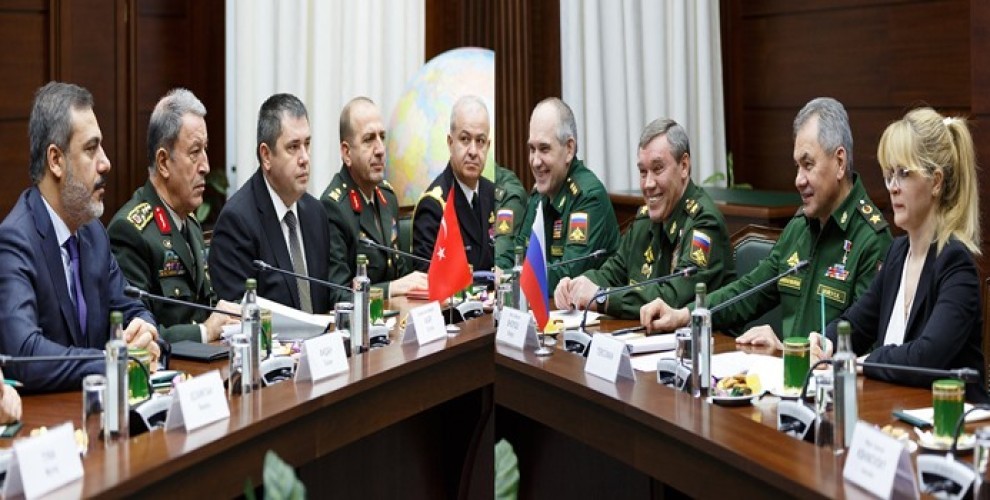 The invading Turkish army launched an airstrike on Afrin at around 16:00 Saturday afternoon. The bombardment targeted Afrin city centre as well as its Shera, Sherawa, Raco and Bilbile districts. The silence of international community in the face of the ongoing attacks, grabs attention.
After Turkish President Tayyip Erdoğan spoke of an imminent military operation against Afrin, one of the most discussed matters has been if Russia would give green light to a restricted operation.
According to initial reports, at least 10 civilians were wounded as a result of the airstrikes. Three of these are in critical conditions and two others are children.
A senior military source said approval has come from the "Afrin-Idlib bargain" table, informing that today's attacks were carried out with 69 warplanes.
Reports include that Russia, which withdrew its military force in Afrin after the start of aerial bombardment, has determined common goals with the Turkish state. The locations shelled today include the Mınıx military base east of Afrin and fuel depots in Afrin centre.
Following the aerial bombardment, Turkish soldiers attempted to cross the border through the rural area of Baliyen village in Bilbile district. The attempt was foiled upon the retaliation of YPG/YPJ fighters.
KARAYILAN HAD WARNED
In an interview with Sterk TV yesterday, PKK Executive Committee Member Karayilan made significant evaluations regarding Turkish attacks on Afrin. He pointed out that a Turkish intervention against Afrin will have Russia's approval and said;
"We issue a call to Russian officials and hope that they will not be party to these dirty goals of Erdoğan. This is what the Kurdish people expect from them. Should there happen an intervention, this will mean treachery by the big states. There are Russian troops deployed there right now. They have provided support for the YPG and SDF forces there. Russia officially says to be supporting them. Should they leave their position and make way for Turkish warplanes, this will be treachery."