Roth: "What is the reason for this great silence on Afrin?"
Greens Leader Claudia Roth protested the warm messages for Erdoğan in the summit in Varna and asked: "What is the reason behind Germany and NATO's great silence on Afrin?"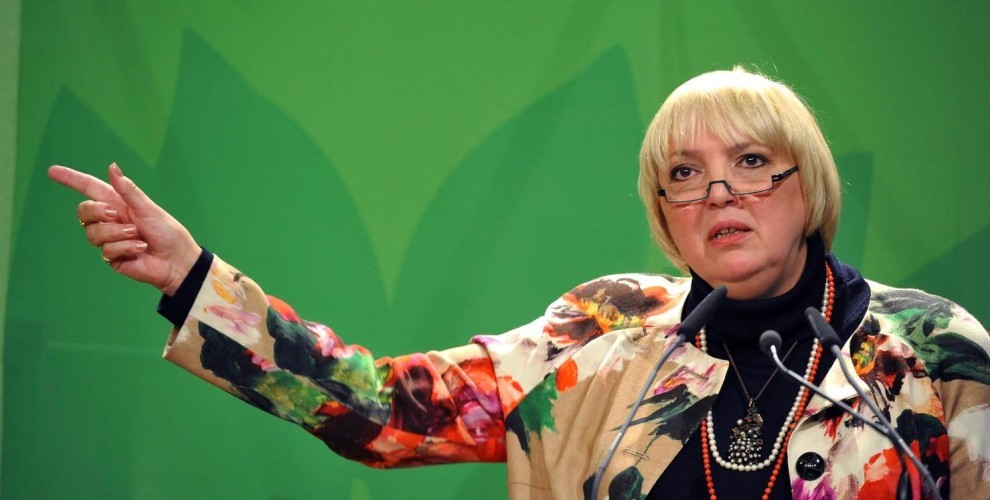 Seasoned politician and leader of Greens Claudia Roth spoke to the Deutschland Funk radio about the European Union-Turkey summit in Varna, Bulgaria which AKP leader and President Recep Tayyip Erdoğan participated in. Roth said she fails to comprehend the sudden warm relationship between the EU and Erdoğan, and protested the refugee deal between Brussels and Ankara.

Roth, also the deputy chairperson of the Federal Parliament, pointed out that making a refugee deal with a country like Turkey which implements anti-democratic practices and continues its operations against Afrin is harming the EU.
Roth said the monetary aid from Brussels to Ankara should stop and added: "Can't they see the expansionist policies of Turkey in the region? Turkey continues the invasion towards Aleppo. On the other hand, they want to launch an invasion against Iraq." Roth also pointed out the silence by the German government, the EU and NATO in the face of the attacks against Afrin and said the following:

PROTESTING EU SILENCE
"Why is the EU so quiet? Why is NATO so quiet in the face of attacks against Afrin? I also fail to comprehend why Germany is so disturbingly silent. And this, despite an announcement that the region will be invaded indefinitely.
200.000 people have been forced to move, Erdoğan says another Syrian group of 200.000 people will be settled there. This can be considered ethnic cleansing. So why is there no reaction? Why is the federal government having trouble considering this to be 'an attack that goes against international law'?
And, why doesn't the NATO council convene and issue a resolution while Turkey, a NATO member, carries out these attacks? Why is NATO so silent in the face of an attack against forces who have been protecting us from ISIS? All these bring the trustworthiness of the EU, NATO and German politics into question. Why German politics? Because in the last 5.5 weeks, there have been 20 instances of weapons trading, worth 4.4 million Euros."