Rojavan refugee stabbed to death by ISIS sympathizers in Germany
The young man stabbed to death in the German city of Oldenburg on Wednesday turned out to be a Rojavan refugee by the name of Abdulhenan Yakup. According to eyewitnesses, Yakup was killed by two ISIS sympathizers because he did not fast.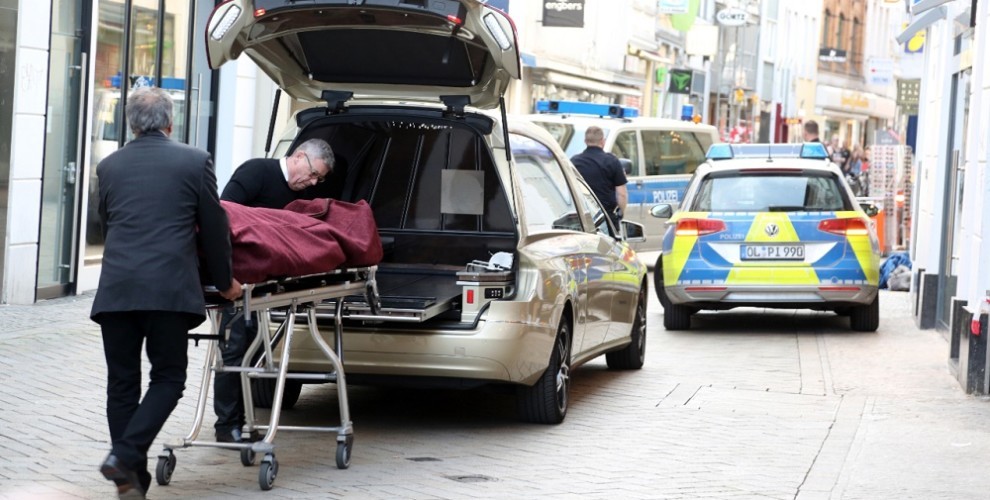 At around 18:00 on May 31, 33 years old Abdulhenan Yakup from Rojava's Efrîn city was first subjected to verbal attack by two ISIS sympathizers in the pedestrian market in Oldenburg city of Germany. The two ISIS sympathizers who are reportedly from Syria molested Yakub after seeing an ice cream in his hand, saying "Why don't you fast in Ramadan?"
Yakup didn't pay heed to the two men, turned his back and started to walk away when he was stabbed in the back, chest and many other parts of his body. The Kurdish refugee lost his life at the scene despite the efforts of medical units after the incident.
Abdulhenan Yakup, whose wife is 8 months pregnant, had sought asylum in Germany with his wife and two children two years ago.
Police captured the two assailants close to the scene after the incident that terrified the market keepers around. The assailants were taken to court yesterday. One of them was jailed and the other was released.
The one arrested for the murder is reported to be a 22-year-old who came from Syria and sought asylum in Germany some time ago. He is reported to have tattoos relating to ISIS on his arms. Police sources reported that he had a criminal record of injury and robbery.
Oldenburg inhabitants left flowers at the scene and condemned ISIS terror yesterday.
Oldenburg prosecution office stated that they have no concrete information regarding the cause of murder and investigated the witnesses' claims that the Rojavan refugee was killed following a quarrel over fasting in Ramadan.