Raqqa Workers' Bureau helping youth to find employment
The Bureau attends some 100 people a day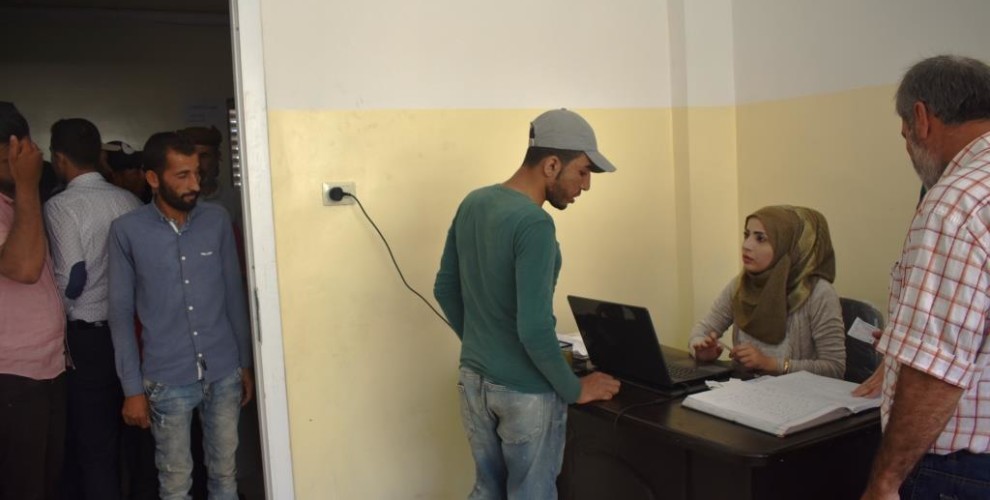 Raqqa Workers' Bureau, which operates within the Raqqa Democratic Civil Council Social Work Committee, is working 24/7 to find solutions to the problem of unemployment especially for young people and to provide them with a profession suitable to their own qualifications.
In Raqqa, the number of people who have applied for a job up to now has reached 6 thousand. 
Each month about 350-400 people are certified by the Workers' Bureau in accordance with their certificates and skills.
Helin Ismail, a member of the Workers' Bureau, said to ANHA news agency: "Every day we received about 100 citizens. We try to find jobs for every citizen taking into account their skills and our resource".  
Ismail added that: "We talk to the applicants, check their certificates and skills and then we approach possible employers".