Raqqa Civilian Assembly starts works in liberated areas
Raqqa Civilian Assembly distributed aid to residents and migrants in areas liberated by SDF.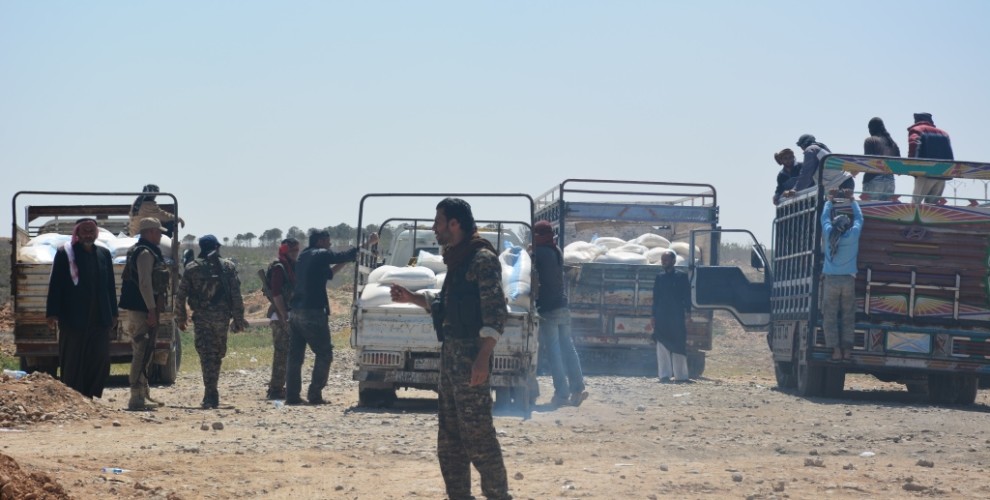 Established two days ago, Raqqa Civilian Assembly has begun its works in the areas liberated by SDF during the ongoing Operation Wrath of Euphrates.
The Assembly members have started distributing aid to residents and migrants in liberated villages of Raqqa and Tabqa in coordination with the Syrian Democratic Forces (SDF).
The Assembly has distributed 5 trucks of flour to migrants and the residents in Tabqa's freed villages, with each family receiving one flour sack.
The aid campaign for migrants has been implemented despite the lack of resources since the beginning of the Raqqa operations. This is the first time aid has been delivered to the region south of the Euphrates River and the villages of Tabqa.