Protest in Scandicci against Turkish attacks
A demo was organised in Scandicci, Florence, against the Turkish invasion of Northern and Eastern Syria.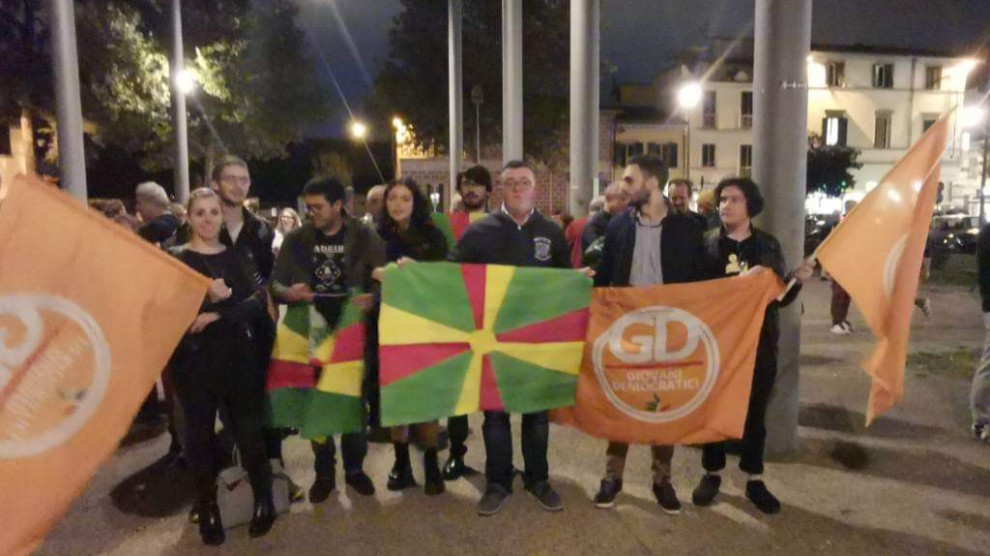 In Florence, Scandicci, Young Democrats, PD Scandicci, ANPI-Scandicci, CGIL, ARCI, Anti-Fascist Committee and Sol-Scandicci in the Scandici protested the Turkish state occupation against Rojava.
Scandicci mayor joined the action and said: "The world's most courageous people today needs the support of everyone. Today's most notorious fascists are attacking the fighters who have defended the whole world, fighting ISIS."
The mayor added: "We will be standing beside the Kurds until the end. We salute the honorable resistance."