Progressive International delegation to monitor the "Kobane case" trial in Turkey
"Democracy is on trial in Turkey. We are mobilizing to defend it," said Progressive International which sent a delegation to Turkey to witness the historic trial of the "Kobane case."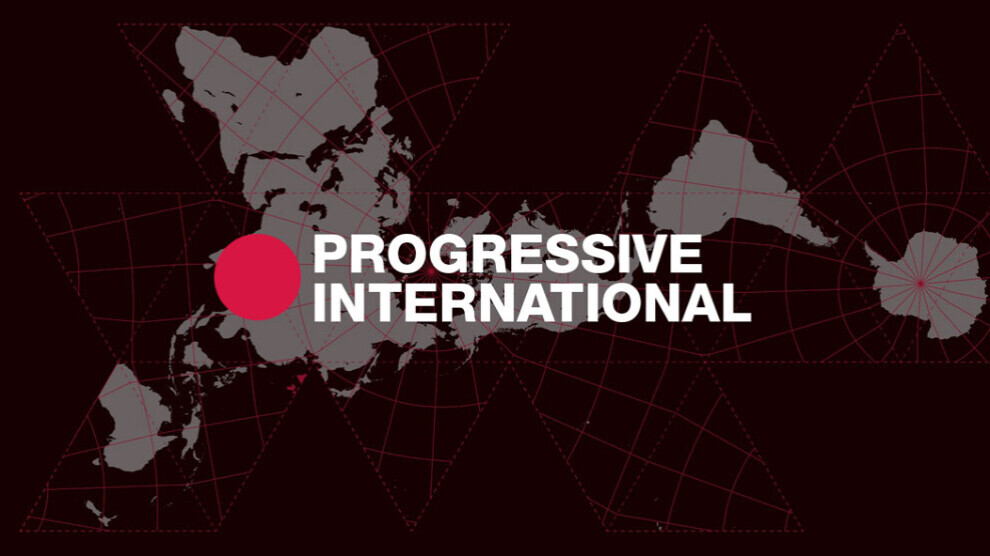 This Monday, 108 citizens, members, deputies, mayors, and co-chairs of the Peoples' Democratic Party (HDP) will stand trial in Ankara in a case that will determine the fate of the democratic struggle in Turkey.
The trial — known as the "Kobane case" — accuses the defendants for a Twitter post from October 2014 that called for solidarity with the people of Kobane against attacks by the Islamic State (ISIS) and local Turkish police. All together, more than 37 people were killed in the 2014 Kobane protests — the vast majority by Turkish police gunfire.
Prosecutors charge that the Tweet incited violence. The Grand Chamber of the European Court of Human Rights found no evidence to sustain the charge. Reviewing the case in December 2020, the ECHR found that the Tweet "remained within the limits of political speech, in so far as they cannot be construed as a call for violence," and called for the immediate release of HDP co-chair Selahattin Demirtaş.
Progressive International released a statement and said that Turkish President Erdoğan now seeks to erase the ECHR ruling, eliminate the HDP, and imprison its leadership.
The statement includes the following:
"Demirtaş himself faces 15,000 years in prison in the Kobane case. Meanwhile, the Prosecutor of the Court of Cassation — appointed by Erdoğan less than one year ago — has called on the Constitutional Court to ban the HDP entirely.
The HDP is not alone. The tactics of legal warfare, or "lawfare", have been trained against lawyers, journalists, activists, and political representatives across Turkey, as Erdoğan seeks to consolidate his power. Critics of the AKP are routinely accused of "supporting terrorism" and "spreading fear and panic," clearing the way for prosecutors to crush dissent, close down publications, and imprison their reporters.
This is a global phenomenon. The escalation of lawfare in Turkey is part of a planetary effort to criminalize popular movements and corrupt the democratic institutions designed to protect them. The Kobane case is one more chilling chapter in the story of intensified political persecution around the world."
The Progressive International is mobilizing to Ankara to defend democracy, resist lawfare, and bear witness to the historic trial of the Kobane case
Uniting Maciej Konieczny (Member of Parliament, Razem, Poland), Eva Ampazi (General Counsel, MeRA25, Greece), and David Adler (General Coordinator, Progressive International), the delegation arrives to Turkey with two main objectives.
The first is to stand with the HDP. Their values — of peace, pluralism, feminism, and internationalism — are at the core of our project. Their struggle is an inspiration to the world.
The second is to send a signal to reactionary forces everywhere. From Ankara to Brasilia, the PI stands ready to safeguard popular sovereignty wherever it is threatened.
The Kobane case may begin on Monday, but it does not end there. Lasting 45 days, the Kobane case will call on the solidarity of all progressive forces across all countries on all continents. Because democracy is on trial, and it is our historic responsibility to defend it."