Popular resistance and government crackdown continue in Iran, Rojhilat
The 'Jin, Jiyan, Azadi' (Woman, Life, Freedom) resistance in Iran and Rojhilat (Iranian) Kurdistan continues despite the state crackdown and executions of protestors.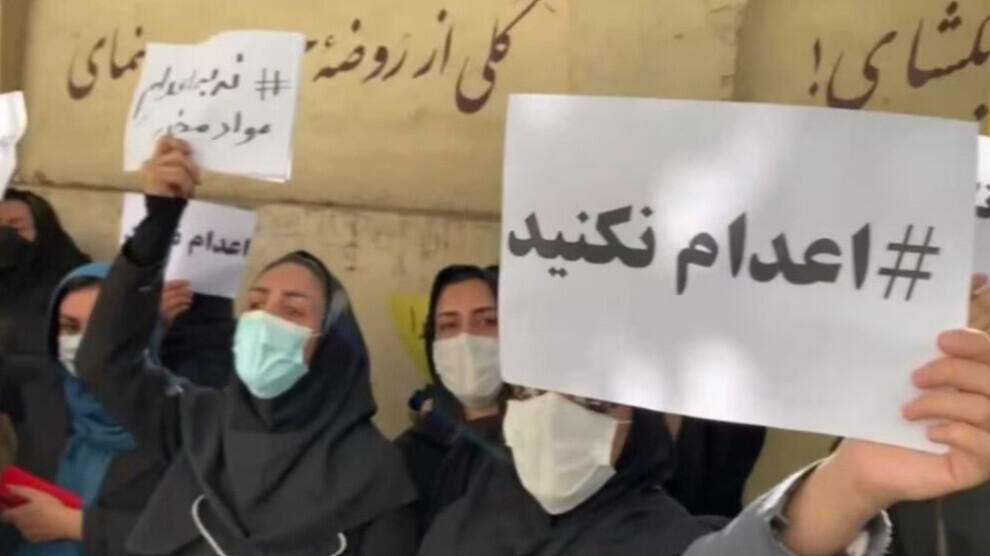 The 'Jin, Jiyan, Azadî' resistance in Iran and Rojhilat Kurdistan sparked by the murder of 22-year-old Kurdish woman Mahsa Amini resumes on its 131st day. The Iranian state has been brutally repressing the protests since the beginning of the resistance.
The emergency rule, police raids on the houses of demonstrators, arrests and death sentences continue in the country.
The Kurdistan Human Rights Network announced yesterday (Jan. 25) that the Iranian judiciary sentenced Seyfula Hussein, imam of the Xatim Anbiya Mosque in Ciwanro, to 17 years in prison on charges of threatening national security, conducting propaganda against the regime and disturbing the peace in the country.
In a statement on the social media, Sunni Imam Meulawi Aldulhemid said: "The repression of protests and the arrest of citizens and imams will only lead to the growth of protests."
Families of the prisoners who have been sentenced to death gathered in front of the Fazıl Hisar Prison in Kercek yesterday and demanded the invalidation of the death sentences. However, the Iranian state forces dispersed the families.
In various neighbourhoods of Tehran, people chanted anti-government slogans on the balconies of their houses.
Despite all the attacks, executions and arrests by the Iranian state, anti-government protests keep continuing in Rojhilat Kurdistan and across Iran.
The International Federation of Journalists has called for the release of 33 journalists who have been arrested.