Policies of assimilation and cultural genocide continue in Afrin
The invading Turkish state continues its policies of assimilation and societal genocide with no moral bounds, at the price of the destruction of a whole community.
The invading Turkish state and their allied gangs in Afrin continue to commit crimes against the city's residents such as looting, abducting, rape and murder. The ethnic cleansing attacks continue unabated. The Turkish state deepens the societal and cultural assimilation policies every day and imposes Turkish language and the Turkish identity upon people to further the assimilation and ethnic cleansing.
TURKISH FLAGS AS INVASION SYMBOLS
The Turkish flags hanging everywhere in Afrin are symbols of the invasion in the city. The invading state has started to put up signs in Turkish and Arabic for all institutions in the city, and aims to eradicate Kurdish through such practices.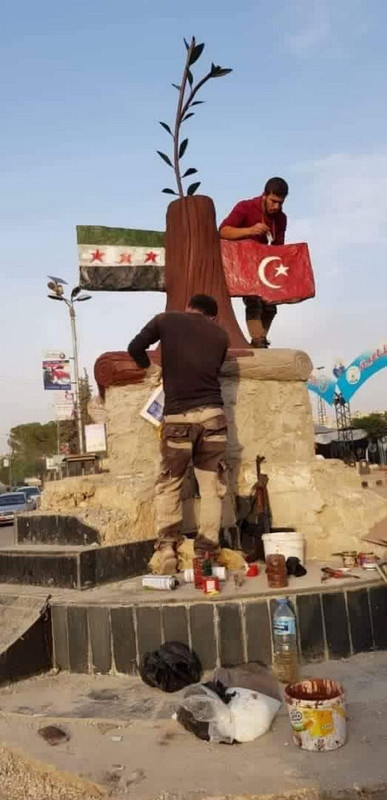 As part of these practices reminiscent of the Eastern Reformation Plan of the time, all street names have been changed to Turkish. The Kawa the Revolutionary statue that was the symbol of the city was taken down and the invading Turkish soldiers and their allied gangs changed the name of the crossing where the statue stood to "Olive Branch". Wetanî Crossing was changed to "Recep Tayyip Erdogan Crossing".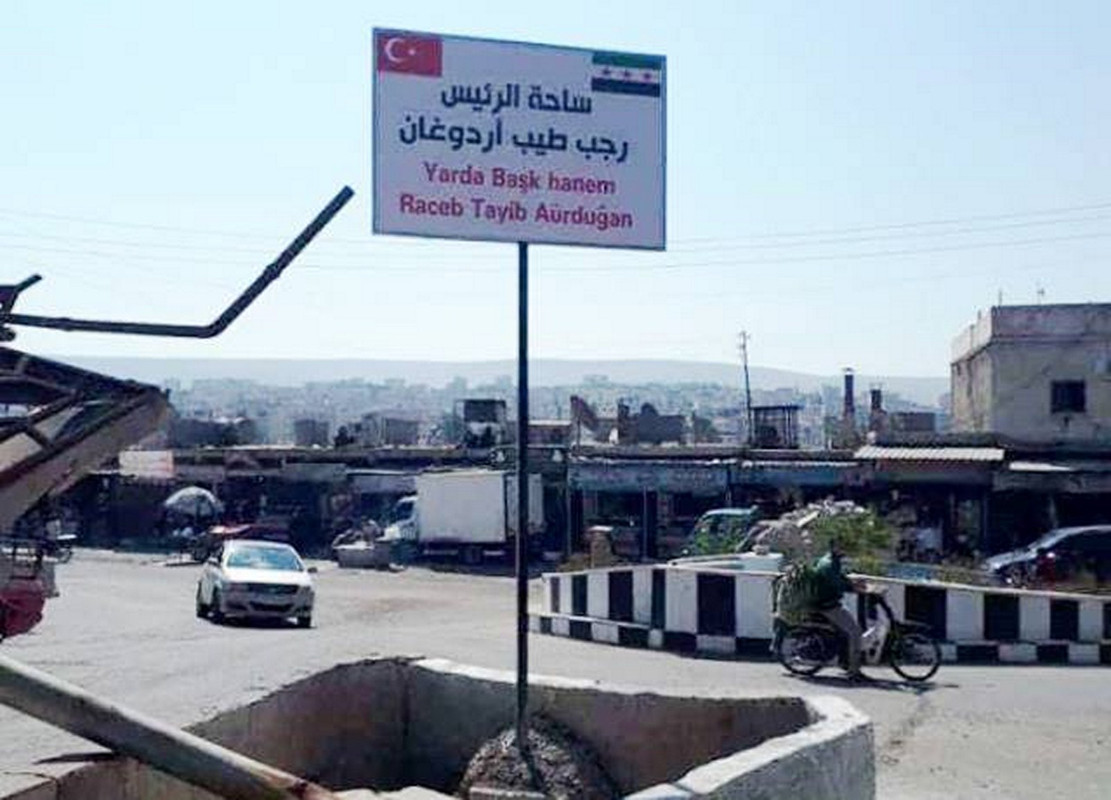 KURDISH LANGUAGE BANNED
The invading state sent Turkish language educational materials to schools, the fundamental institutions used as tools in assimilation. The invaders are forcing Arab and Kurdish children to learn Turkish, and have banned the Kurdish and Arabic languages.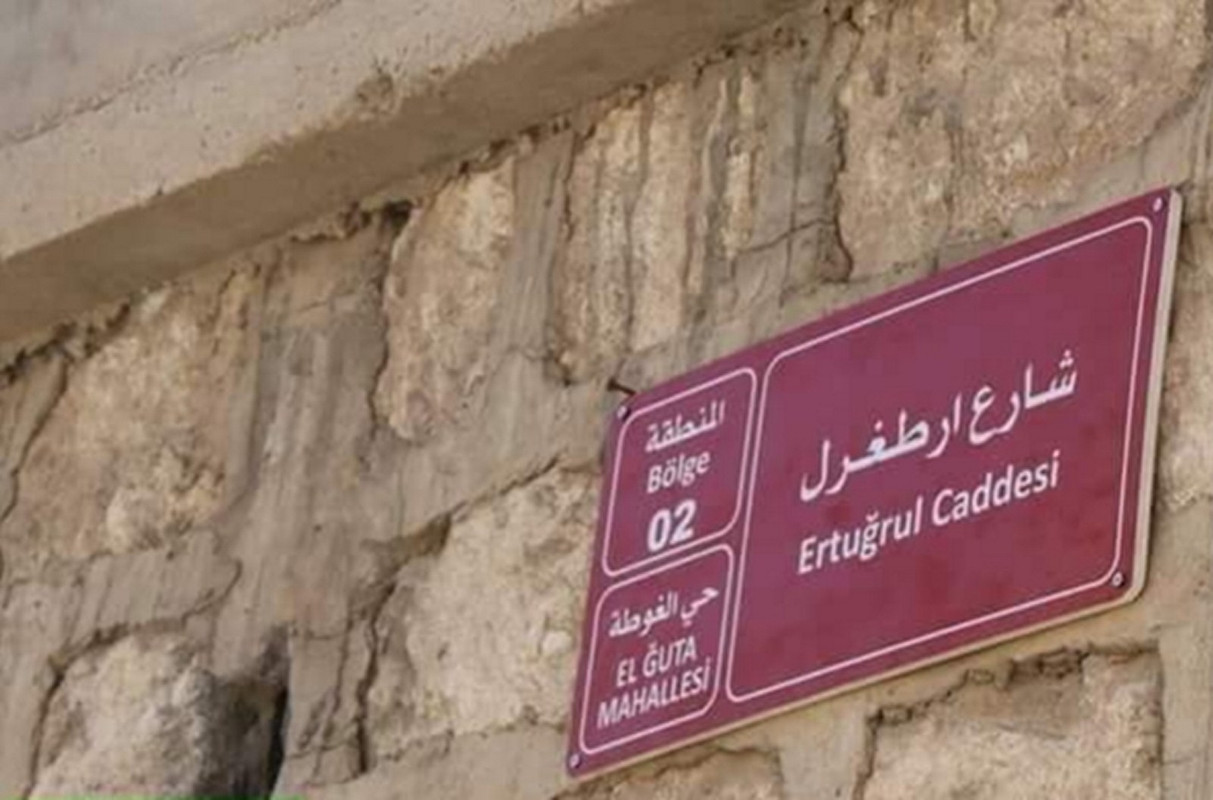 ERDOGAN IN PLACE OF ATATURK
Schools in Turkey had been used as assimilation centers for Kurdish children, and like those children were forced to salute Turkish flags and Ataturk paintings, the children in Afrin are now surrounded by Erdogan posters instead of Ataturk.
The invading state considers Afrin a district of Hatay, and distributes educational material with the stamp of the Turkish Ministry of Education on them.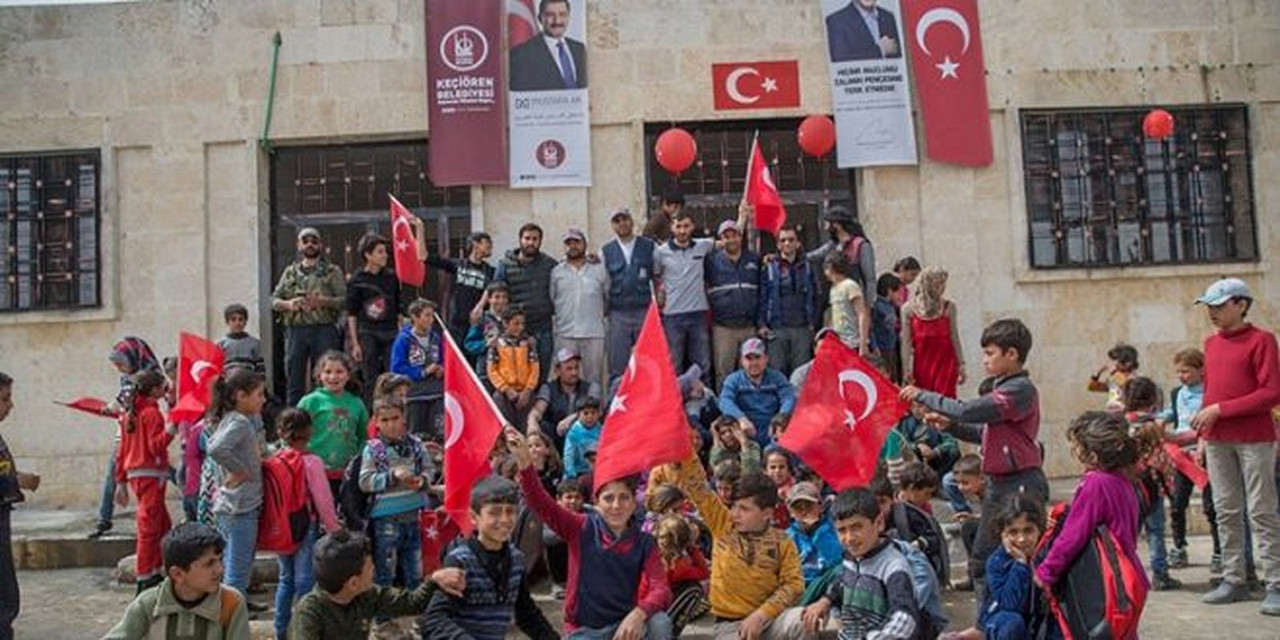 HISTORIC SITES TARGETED
The Turkish state aims to destroy Afrin's history and culture, and has bombed many historic sites in UNESCO lists with jets. Beradê, Ayn Dara, Nebî Hurî (Qorsh), the Jindirese umulus, the Mar Maron Tomb and the Julianos Church are among the targeted sites.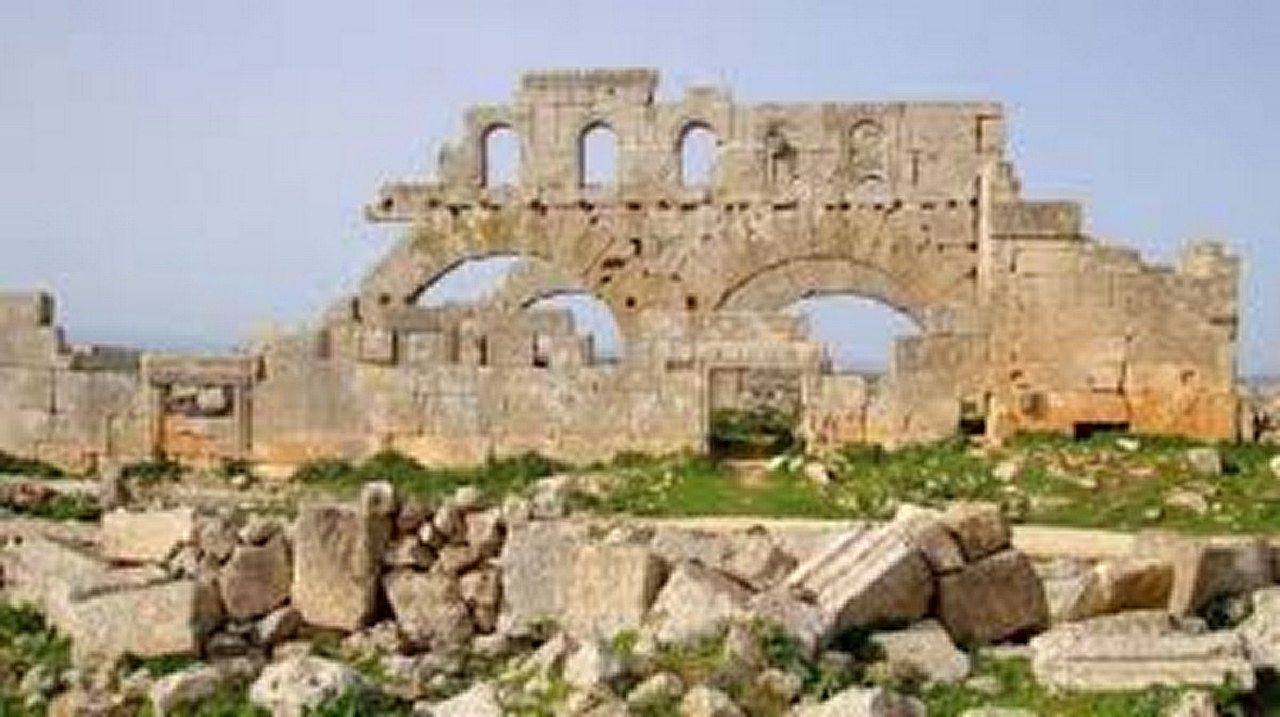 POLICIES TO CHANGE THE DEMOGRAPHIC MAKEUP
The invading Turkish state has brought in gang members' families from Eastern Ghouta and other centers under allied gang occupation and settled them in Jindirese and Rajo. The Turkish state has forced the residents of these two districts to move out.
Reliable sources in the city say the population of gang families settled in Afrin is the same as the number of locals left in the city.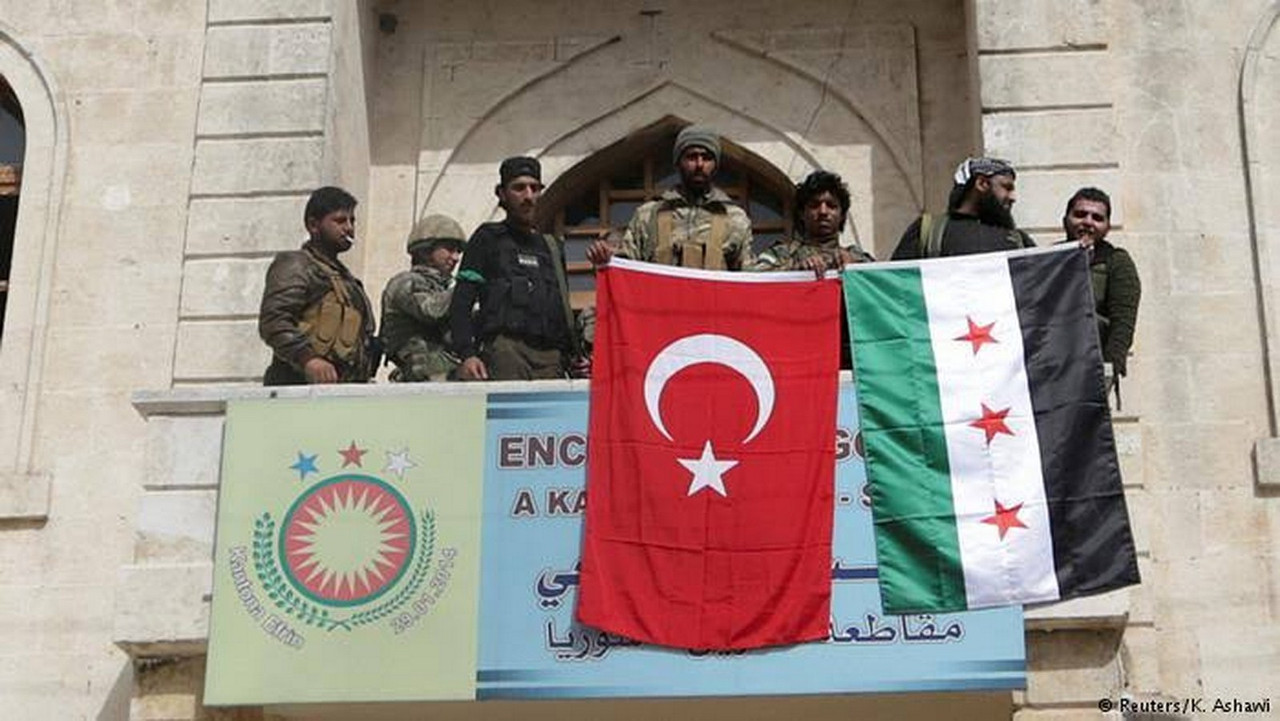 "FOREIGNERS ID'S" GIVEN OUT
The Turkish state's assimilation and ethnic cleansing attacks are not limited to putting up Erdogan posters and forcing Turkish language in education and daily life. Another proof of the forced Turkification is the Turkish ID cards given out to people of Afrin that show them as "foreigners".