Police threaten Deniz Poyraz's family
Abdülillah Poyraz, father of Deniz Poyraz, who was murdered in HDP Izmir Provincial Building, was threatened by the police.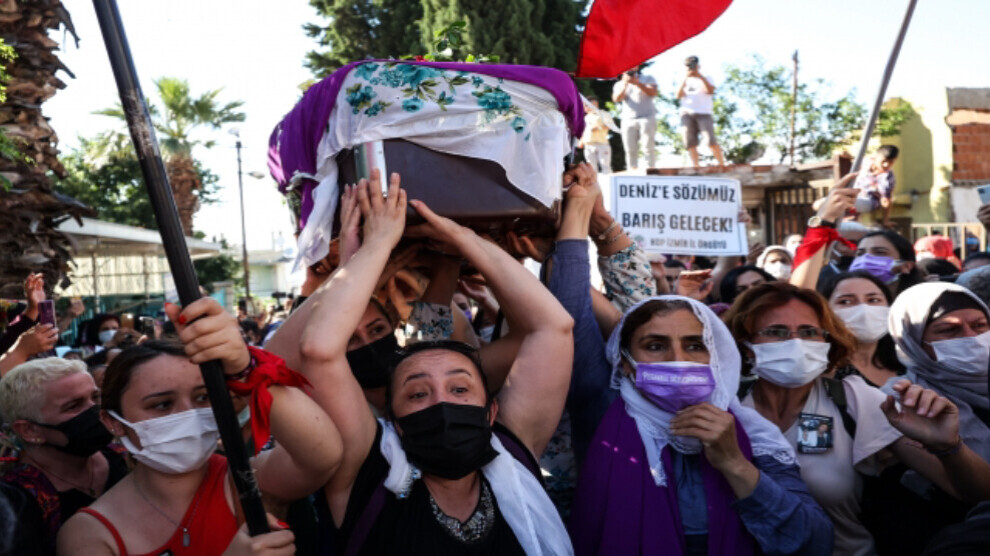 Deniz Poyraz, who was murdered on 17 June following the attack on the Peoples' Democratic Party (HDP) Izmir Provincial Organization, was buried on 18 June with a mass ceremony.
It was reported that the police, citing the speeches and slogans at the ceremony, threatened family members.
According to Mezopotamya Agency, a family member, who did not want to give his name for security reasons, said: "One of the policemen waiting around the Kadifekale Air Martyrs Mosque, where the funeral prayer was held, came to me and said 'You did it wrong. When Abdülillah Poyraz [father of Deniz] spoke at the ceremony, he made propaganda for the PKK. We will not leave it like this'."
The police are threatening family members on one hand while on the other showed compassion to killer Onur Gencer, when he was detained. Gencer was among the armed gang groups that the Turkish state trained to send and carry out crimes in Syria.