Police take dozens of students into custody in Istanbul and Izmir
While protests denouncing housing problems continue in many cities, dozens of students who were attacked by the police in Istanbul and Izmir were taken into custody.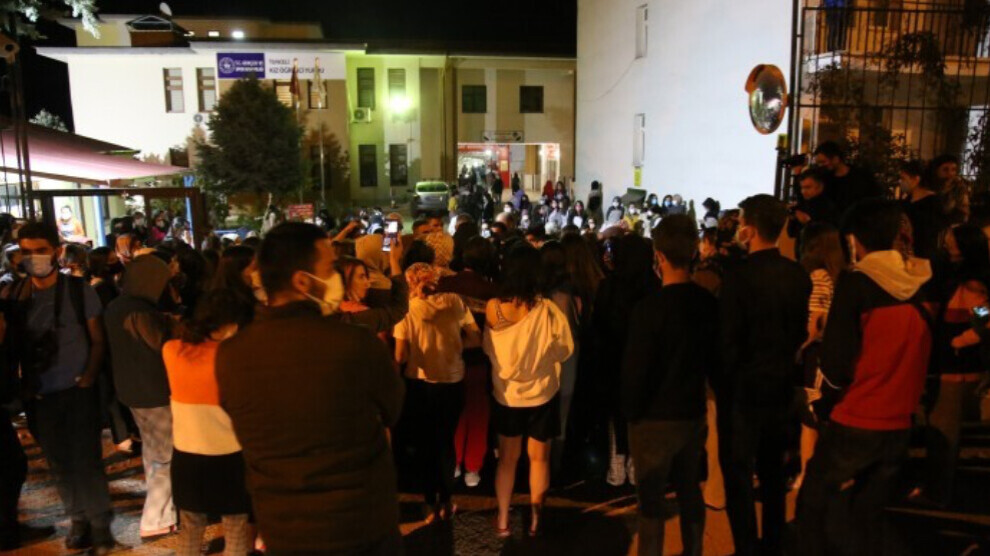 Students who have a housing problem have been trying to make their voices heard with various forms of action for days.
Students are protesting the sky-high prices of flats and the lack of places in dormitories in Istanbul and installed themselves in Moda Park for eight days. On Monday night, however, they were attacked by the police.
In a statement published on social networks, the People's Houses said: "Nearly 50 university students were detained on the 8th day of the #We Can't Take shelter protest in Kadıköy/Moda. Shelter is the most basic right; the students should be released immediately!"
Police also attacked students in Izmir. Nearly 50 students were taken into custody here after being exposed to violence.
Munzur University students reacted to the removal of 6 students from the Dormitory for Girls in Dersim on Monday evening.
Students protested in front of the dormitory chanting slogans.