Police detain several people in Istanbul
Many people, including journalists, were detained during the political genocide operations in Istanbul.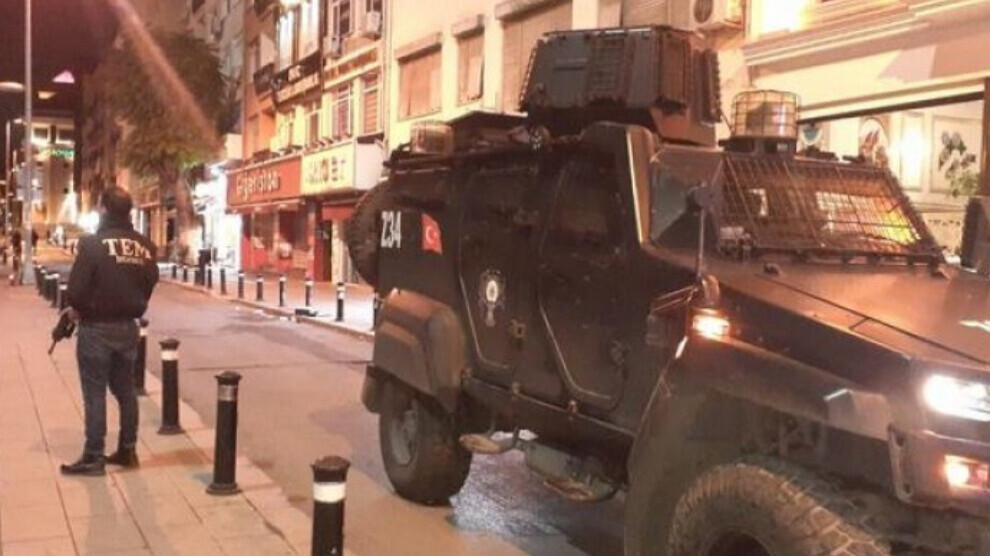 Political genocide operations were carried out in 15 districts of Istanbul. At least 28 houses were raided within the scope of the operation launched late at night to implement the arrest warrant  issued against 26 people.
So far the following people have been detained:
Deputy Mayor of Şişli Cihan Yavuz, HDK Council of Peoples and Beliefs member Çiğdem Kılıçgün Uçar, Journalists Davut Uçar and Kesire Önel, Alaattin Altıntaş, a member of the Association for Solidarity with Families Who Lost Their Relatives (ANYAKAY-DER), HDP Üsküdar former provincial co-chair Erşan Ongulu, Mehmet Montenegro, Muhsin Demir, Marmara Prisoners' Families Association (MATUHAYDER) co-chair Hüsnü Taş and association executives Muhlis Bozdemir, Nazım Adıgüzel, Yusuf Çelik, Emine Kaya.
Police who went to the house of journalist Kesire Önel in Bağcılar, broke into a colleague's house in Balat when they could not find Önel here.