Police detain 4 women politicians in Hakkari and Şemdinli
Turkish police detained 4 women politicians in a new political operation they carried out in Hakkari and Şemdinli.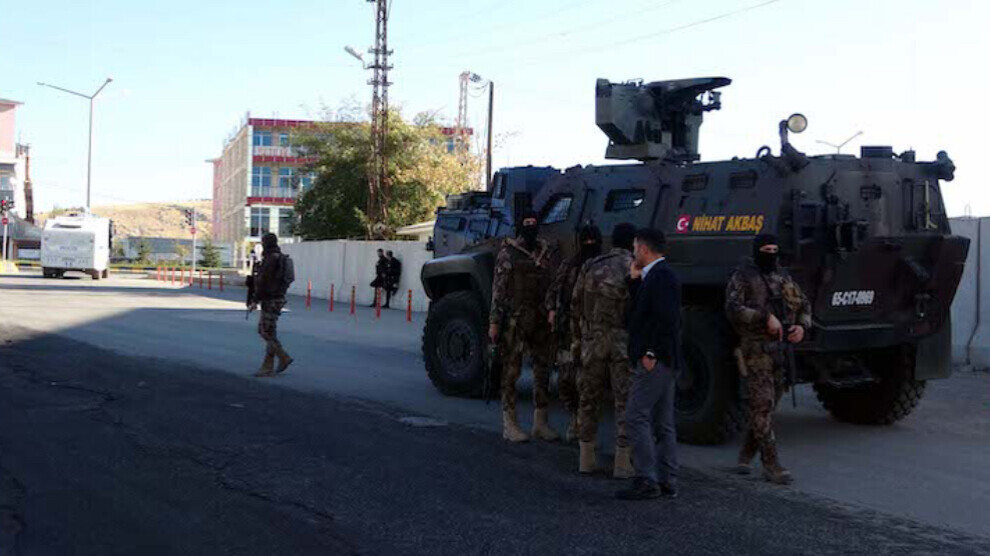 Home raids were carried out this morning as part of an investigation launched by the Hakkari Chief Public Prosecutor's Office.
Following the raids in Hakkari center and Şemdinli district, Peoples' Democratic Party (HDP) former Provincial co-chair Sipan Turan, Central District co-chair Sinem Seven, Hakkari Women's Council spokesperson Zeynep Kaya and Semdinli District co-chair Sozdar Atilla were taken into custody.
The detained HDP women were taken to the Provincial Security Directorate. The reason for the detention was not disclosed.
Within the scope of the same investigation, it was learned that HDP council member Erol Cengiz, Yüksekova District co-chairs Şadiye Kırmızıgül and Abdulkerim Akdoğan, lawyers Zengin Günay Karataş, Orhan Gür and Ismail Seven were also summoned to testify.