Number of detainees in Amed rises to 66
The number of detentions in Amed has risen to 66. A manhunt is underway for 105 people under the well-known terror label.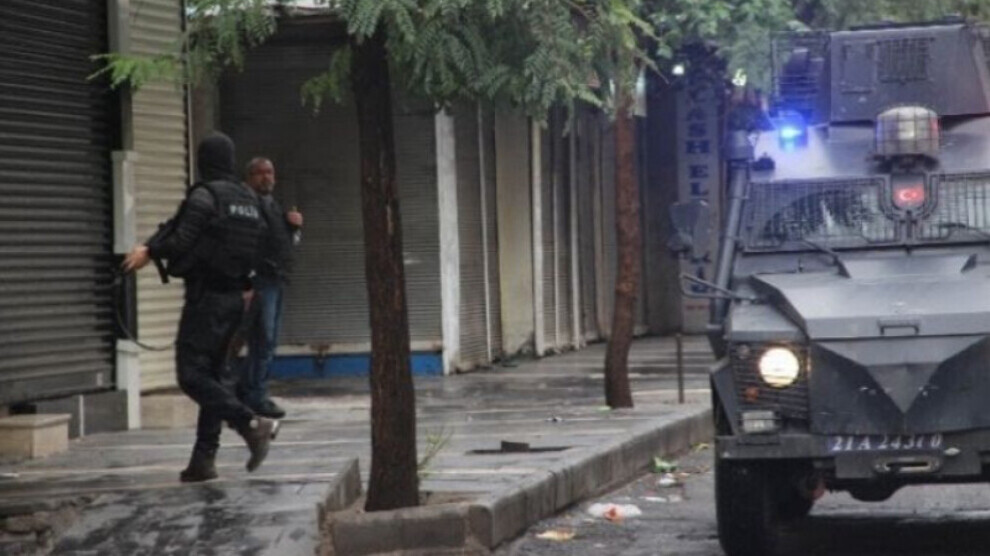 The number of people detained on terror charges in the northern Kurdish metropolis of Amed (tr. Diyarbakır) on Friday has risen to 66. The search is on for at least 105 people; initially it was assumed that just over half of them had been taken into custody. The action is based on a preliminary investigation by the Diyarbakır Chief Public Prosecutor's Office.
The authorities accuse those involved of "propaganda for a terrorist organization" in connection with the Kurdish New Year's festival of Newroz and of resisting state authority. More than a million people took part in this year's celebration in Amed. Numerous arrests were made immediately after the event.
Among those arrested so far are the owner of the Kurdish-language weekly newspaper Xwebûn, Kadri Esen, and the journalist Ali Koçer. The detainees are being held at Diyarbakir police headquarters. In order to execute the search warrants, the public prosecutor's office had apartments stormed en masse.