Norwegian neo-Nazi charged with ISIS membership in Hewler
Norwegian neo-Nazi Oleg Neganov, who converted to Islam, was sentenced to eight years in prison in Southern Kurdistan for ISIS membership.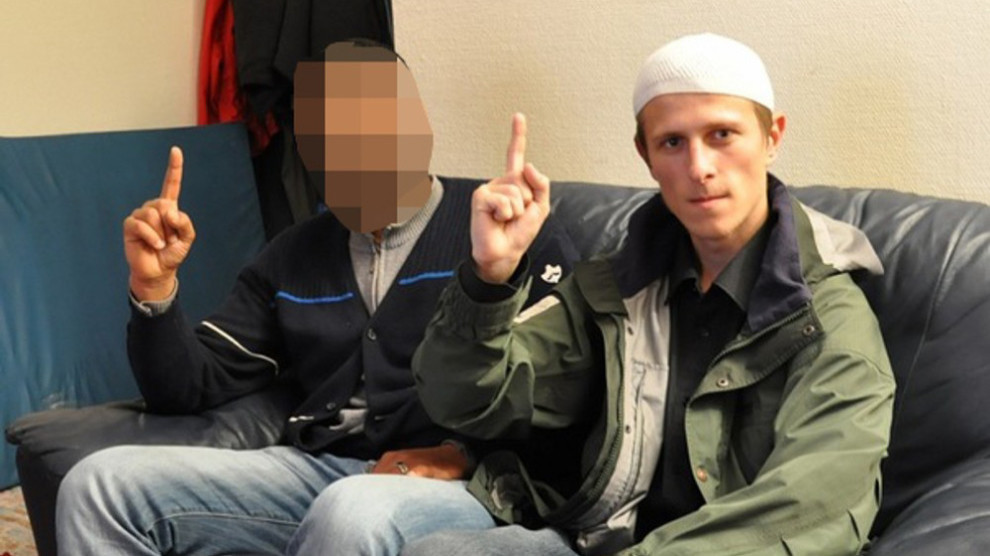 Norwegian citizen Oleg Neganov has been sentenced to eight years in prison in Hewlêr (Erbil) in Southern Kurdistan, Northern Iraq for membership in the ISIS. According to a detailed report by the Norwegian TV and NRK radio station, the 31-year-old Russian-born regretted his actions in court and applied in vain for his extradition to Norway. He is still being held in a prison in Hewlêr. 
Neganov had been living in Norway since 2006 and was sentenced to three weeks' juvenile detention at the age of 17 for cheque fraud. He then joined the "Nordic Resistance Movement" in Oslo and participated in the activities of the neo-Nazi group.
According to Norwegian media he then converted to Islam and went to Syria to join the ISIS in 2014. He lost a leg in an air raid by the international coalition. In February of last year he was captured by the Syrian Democratic Forces (SDF) in the last ISIS enclave of al-Baghouz and was transferred to Iraq in 2019 by US military along with a group of other ISIS members.