NAV-DEM condemns raids on Kurdish institutions in Berlin
NAV-DEM called on German government to stop giving in to Turkish pressure.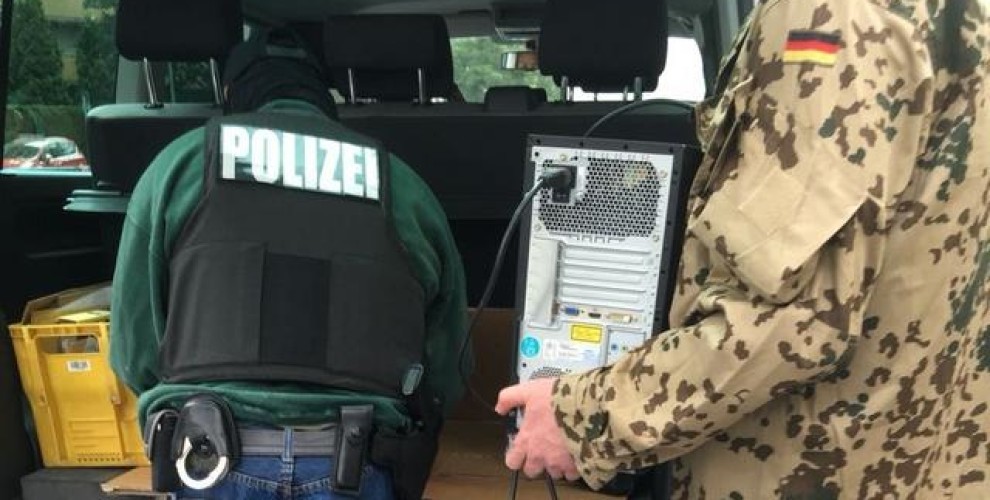 NAV-DEM (Democratic Kurdish Society Center) released a written statement about Wednesday's raid carried out on Kurdish institutions in Berlin. NAV-DEM said the raids were in support to the AKP issued a call to the German government.
In the statement, NAV-DEM pointed out that on the eve of the election, the German government wanted to intimidate Kurdish institutions in Berlin and added that the raids were done under the directive of the Turkish state.
NAV-DEM also noted that these raids and increased attacks are actually carried out according to the developments in Turkey.
The statement, pointing out that in fact the German state violated its own law, added that "we will fight democratically and lawfully against this immoral and non-legal attack on Kurdish democratic organizations".
Kurds never bowed to repression
The statement also includes the following:
"Preventing the office of Civaka Azad means to restrict the voice of the press. Civaka Azad is playing an important role in reflecting the developments in both our country and Germany and sharing them with the German public opinion.
The German government knows that all associations and institutions affiliated to NAV-DEM operate legally and serve Kurdish people's own cultural, social and society problems.
We cannot accept the violent police manner with which they raided Democratic Kurdish Society Center and the houses of its executives.
They are creating obstacles to Kurdish institutions and their people in recent times; they seek to deprive Kurds of their democratic rights. When they fail to do so, they carry out an intimidation policy by raiding our institutions for meaningless and simple reasons.
Despite all this, we will continue to pursue our legal, legitimate and political aspirations and initiatives as usual. Everyone should know that we will not give up. The Kurdish people have never bowed to repression nor criminal policies."
Call to German government
The statement ended with the following call; "The German government should finally abandon these prohibitive and exclusivist policies against the Kurds which are similar to those done against the people of Kurdistan in Turkey. Now is the time for dialogue and it is necessary to improve Kurdish politics in order to pave the way for it".