MSD: Dialogue and peace are only the way to solution for Syria
In a statement to mark the third anniversary of its establishment, the Syrian Democratic Council confirmed its commitment to a peace reached through dialogue.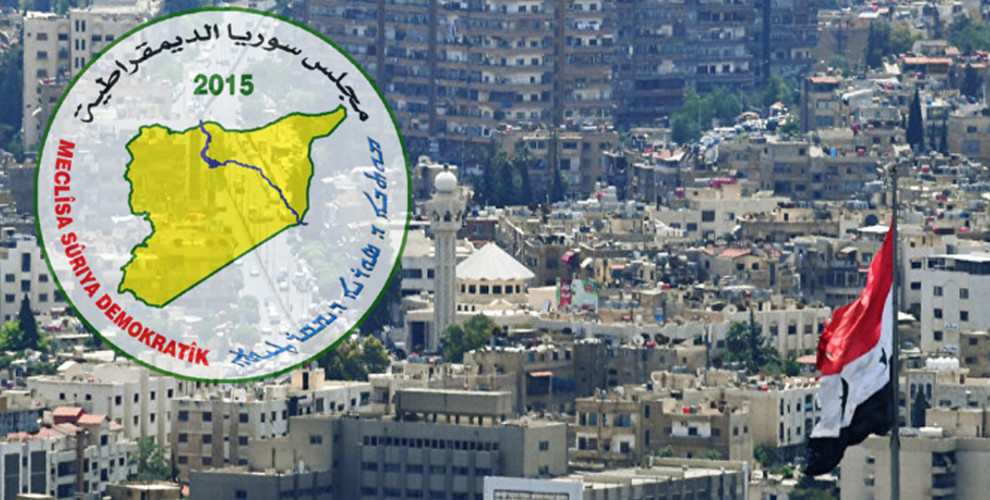 The Syrian Democratic Council (MSD), in a written statement on the occasion of the 3rd anniversary of its founding, stated that the struggle for the implementation of the principles of the democratic nation and brotherhood and rights of the peoples will be increased.
"The MSD, - the statement said - will continue to struggle with the strength given to us by the nation and democratic project achieved thanks to sacrifice of the martyrs for the freedom of their people and the Syrian territories. We will continue our efforts for the protection of the unity in Syria."
The statement continued: "The Syrian Democratic Forces (SDF) together with the politics carried out by the MSD have freed a large part of the Syrian territory from DAESH occupation and continue their resistance against DAESH mercenaries in the town of Hajin."
As a result of the ongoing resistance, said the MSD, "civil councils have been established in order to protect the environment of trust and peace in the rescued areas and to provide services to the public. The Northern and Eastern Syria Administration was established in the name of a democratic and decentralized Syria."
The MSD statement reminded of the importance of the Workshop for Dialogue in Syria organised to discuss and ensure the unity of a democratic and secular opposition.
Peace and dialogue are the basis for peace
The statement added: "We will continue our efforts to convene a national congress addressing the whole of Syria. The MSD takes the path of peace and dialogue as the basis to solve all the issues and difficulties in Syria. With this belief - said the MSD - and with the participation of all the Syrian parties, we have started talks with the government of Damascus. The capital city of Damascus should be democratic and provide a just life for all Syrian peoples."
Recalling the important political roles the MSD has played in the past 3 years, the statement added: "We have to put an end to the phenomenon of traditional power in these regions through the actions we have carried out in the liberated regions and we have to be the main actors of the political activities with the projects we offer."
"We will liberate Afrin"
The statement continued: "We congratulate the third year of MSD's establishment for all the peoples, parties and institutions of Syria, and we wish success to those who struggle to end the war. We salute our martyrs and offer our condolences to their families. We express our support to the fighters on the different war fronts, and we say that we will walk together towards the liberation of Afrin.
We commit ourselves to carry out our work at the highest level in order to build the democratic nation and brotherhood of peoples."