Mother of prisoners resist in Bakirköy and Gebze
In Bakirköy and Gebze, mothers of political prisoners took to the streets despite police blockades to draw attention to the hunger strike against the isolation of Abdullah Öcalan.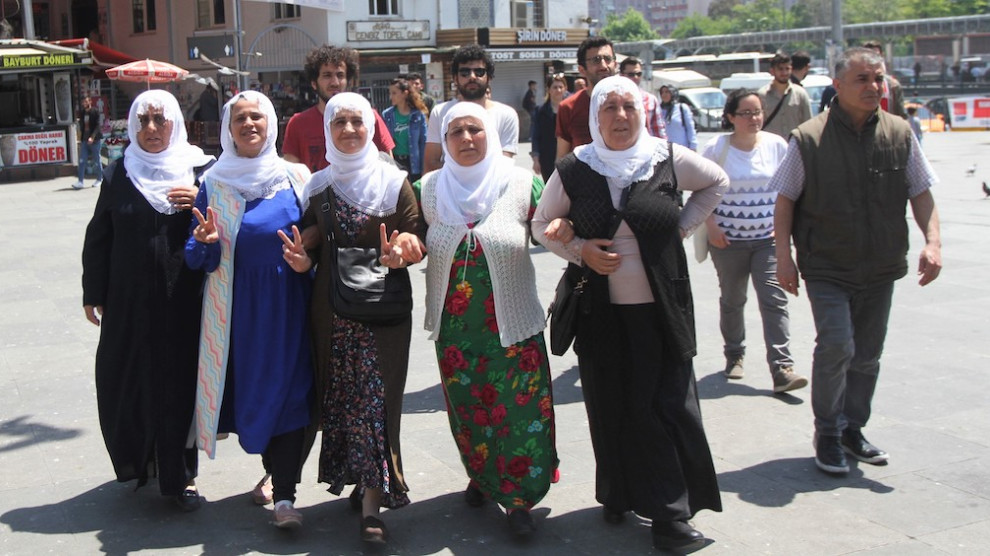 The actions of mothers of political prisoners continue with great resolve in spite of the police attacks and obstructions they face in all their demonstrations across Turkey and North Kurdistan. They gather in front of Turkish prisons every day to draw attention to the hunger strike and death fast protest demanding the end of the isolation imposed on Kurdish People's Leader Abdullah Öcalan.
In Bakirköy, Istanbul, the activists held a brief demonstration in spite of a police blockade chanting slogans in support of hunger strikers. Their action was supported by HDP MP Züleyha Gülüm.
In Gebze district of Kocaeli, women met for the 41st day to call on the Turkish government to act. Despite the announcement from the Ministry of Justice that the ban on Abdullah Öcalan's visit is suspended, neither his lawyers nor his relatives can contact him.
Today, yet another demonstration was prevented by the police. The activists, including HDP MP Ayşe Sürücü, were forcibly dragged into their cars. Journalists were prevented from filming the police crackdown and lawyers were threatened.