Mother Şenyaşar: We need legal support
As the Şenyaşar family is continuing their struggle for justice, mother Emine Şenyaşar has called for legal support from lawyers.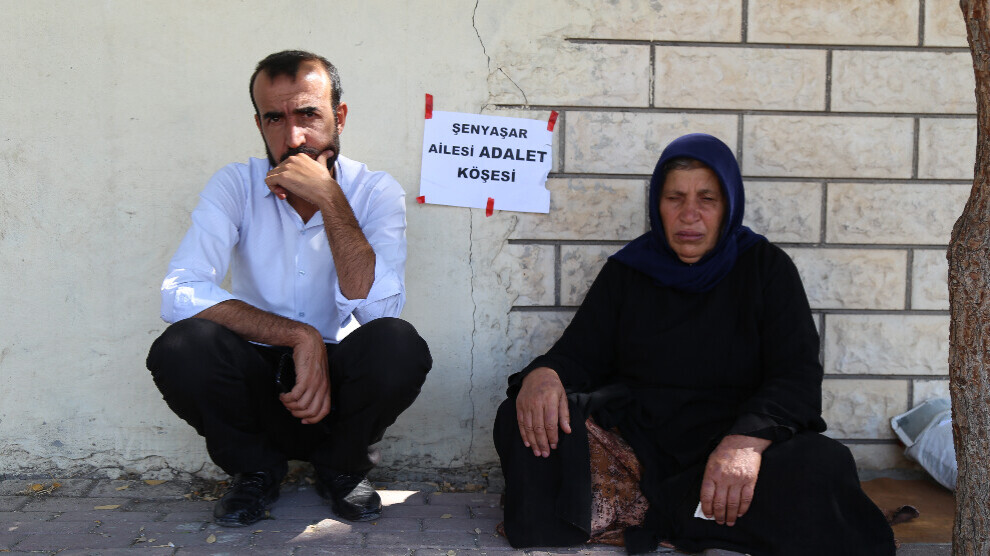 The Justice Vigil of Emine Şenyaşar who lost her husband and two sons in a massacre that involved the bodyguards and relatives of AKP deputy İbrahim Halil Yıldız on June 14, 2018, in Suruç district of Urfa, and her son Ferit Şenyaşar who was injured in the same attack, marks its 197th day. The mother and son came to the area called "Şenyaşar Family Justice Corner" in front of the Courthouse and started today's vigil with banners that read "We want justice for everyone".
'WE ARE WAITING FOR LAWYERS TO COME HERE'
Mother Şenyaşar noted that 200 lawyers will voice their demand alongside them during the vigil which will mark its 200th day on Friday, September 24. "We are being persecuted here. They battered and detained us here. The police are following our every move. For nearly 200 days, we have seen only oppression here. We want this cruelty to end and justice to be served. Prosecutors are not talking to us, they are not meeting us. I can no longer sit at home. All lawyers should be here on Friday. There are only two of us here, so we need the support of lawyers. If I saw them here, I would be a bit happy, let them come and make me happy," she said.
"A massacre occurred in the Suruç State Hospital. The confidentiality order in the case has been in place for 3 years. The injustice we are experiencing falls short of words," the family said on their social media account.