Mobile Library in Berlin promotes Öcalan's work
The mobile library promoting the work of Kurdish people's leader Abdullah Öcalan, entered its third and final day in Berlin.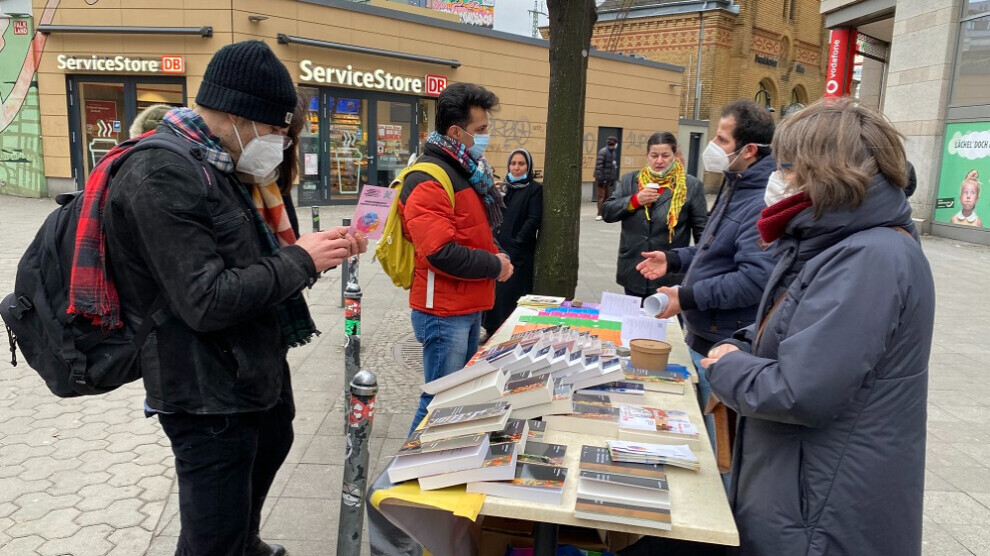 The "Leadership Library" promoted to introduce the books and ideas of Kurdish people's leader Abdullah Öcalan to the European public, has arrived in Berlin.
"Leadership Library" activists handed out leaflets on the life of Öcalan and presentedhis books translated into German.
The activists presented the five-volume books making up the Democratic Civilization Manifesto Abdullah Öcalan wrote as well as the booklets on Women's Liberation, Democratic Confederalism, Democratic Nation.
Activists also informed the visitors about the isolation in Imrali and collected signatures for the "100 reasons to prosecute a dictator" campaign launched by the Kurdish Women's Movement in Europe (TJK-E).