Macron and Erdogan to meet before the NATO summit
French President Emmanuel Macron will meet in private with his Turkish counterpart Recep Tayyip Erdogan just before the NATO summit. Macron asked the NATO for a "clarification".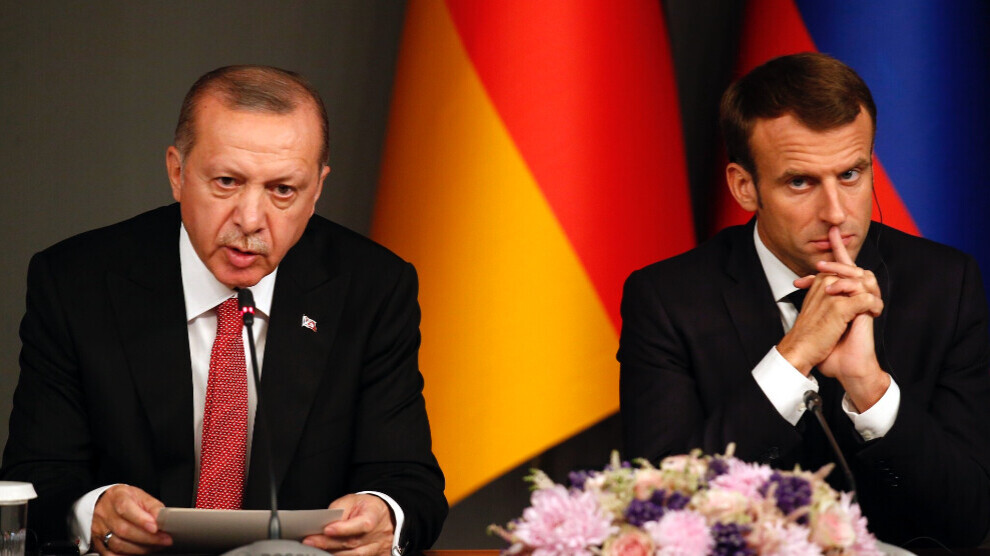 French President Macron released a statement on Thursday and announced that he will meet Turkish President Recep Tayyip Erdogan just before the NATO summit which begins in Brussels on Monday.
According to an AFP report basing on Macron's circle, the meeting will be held in Brussels but the exact time was not announced.
In his statement, Macron said, "When we are members of the same organisation, we cannot decide to buy equipment that does not allow interoperability, we cannot decide to carry out unilateral operations which are against the interests of the coalitions that we have built."
Macron called on NATO to draw a clear framework for relations between the allies and pointed out "inconsistencies" which have not been "settled".
The NATO summit is expected to focus on security problems of the European continent. 18 months ago, during the period when the Turkish state carried out invasion attacks on Rojava, Macron had declared NATO "brain-dead".
Tensions between France and Turkey crystallized in particular in eastern Mediterranean. France supported Athens in the face of Turkey's illegal gas drilling and deployed warships to the region, taking sides with Athens. Also, there have been further tensions between France and Turkey due to Turkish invasions in North and East Syria, Turkey's distinct role in Libyan crisis and its role in the occupation of Nagorno Karabakh.