Long March in Berlin ended with a rally
The long march to protest the international conspiracy which led to the capture of Kurdish People's Leader Abdullah Öcalan in 1999, came to an end in Berlin.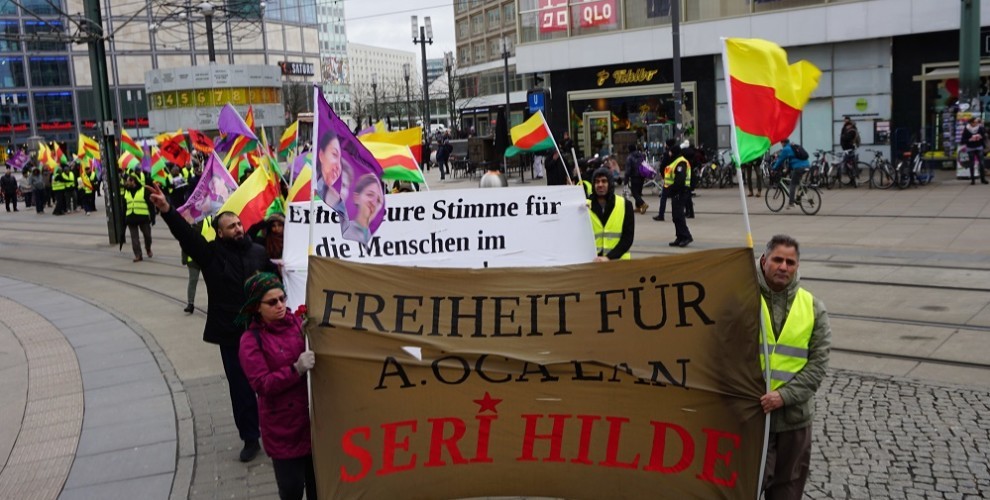 The three-day long march to protest the capture, on 15 February 1999 of Kurdish People's Leader Abdullah Öcalan ended in a noisy and coloured rally in Berlin, despite the arbitrary practices and all the pressures of the German police.
Meeting in Alexanderplatz, Kurds resisted the attempts by police to seize images of Abdullah Öcalan.
Activists were carrying photos of HDP Hakkari MP Leyla Güven and were chanting slogans to fend off police pressure.
The crowd said they would remain at Alexanderplatz until confiscated photos and banners were returned.
The demonstrators then moved to Pariser Platz in Brandenburg chanting slogans in support of hunger strikers and demanding freedom for Öcalan.
In their speeches activists reminded that Leyla Güven is approaching day 100 of her hunger strike.