Long march for Ocalan in southern France on day two
The three-day march in southern France is on its second day.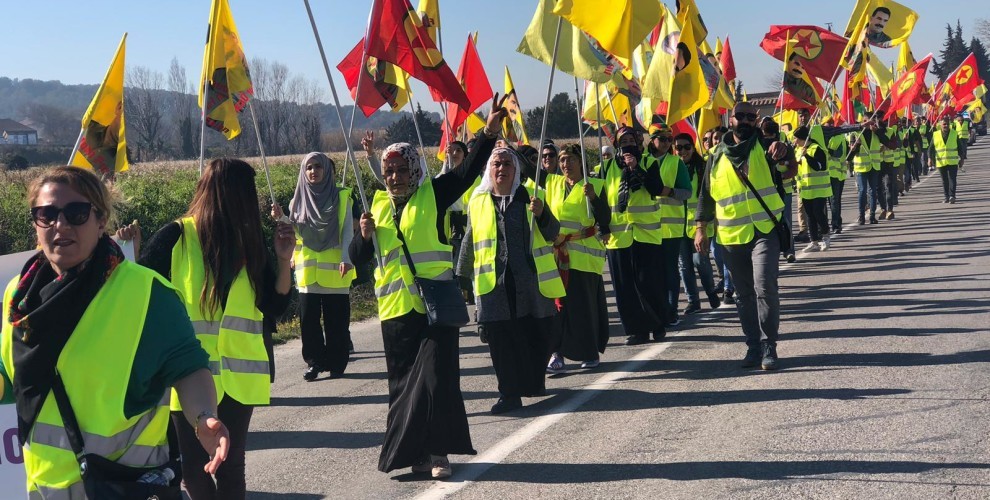 Kurds in the southern cities of France are staging a three-day march to protest against the international conspiracy that led to the arrest of Kurdish People's Leader Abdullah Ocalan on February 15, 1999.
The march was launched yesterday with the participation of 143 activists from Marseille, Bordeaux, Montpellier, Draguignan, and Toulouse.
The demonstration which also expresses solidarity with the Kurdish hunger strike resistance will conclude in Marseille.
Today at the 10 am the activists gathered at Marignane Sq. and started to march.
The La Provence, La Marseillaise, Info Maritime newspapers and local agencies have shown a great interest in the march. The media outlets were given information on Ocalan's isolation and the resistance in Kurdistan.
Today's march will end at the entrance of Marseille, St Antione. The demonstrators will continue to march to Marseille Joliette and hold a rally there tomorrow.