Libya conference agrees to respect arms embargo and ceasefire
The final declaration of the Libya Conference held in Berlin said that a ceasefire and arms embargo should be respected.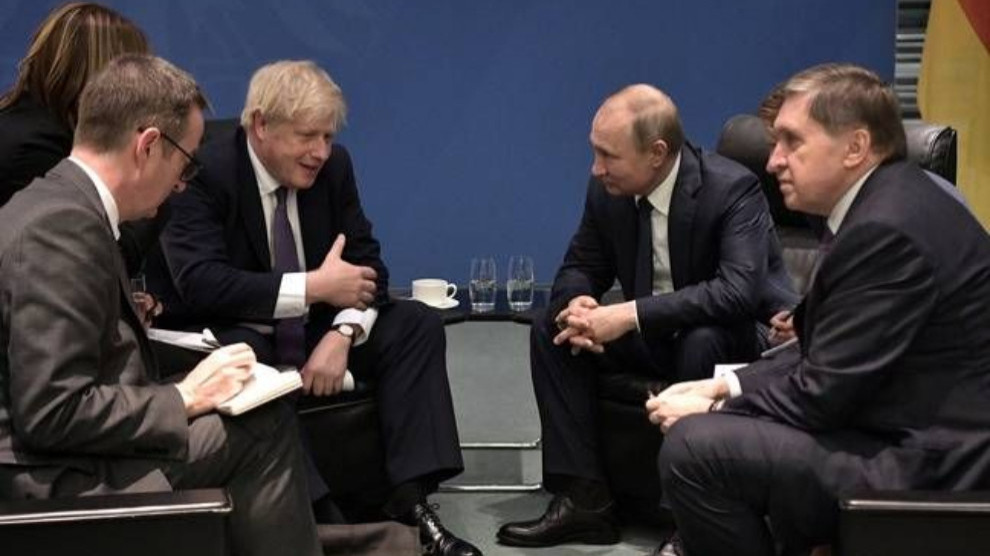 German Chancellor Angela Merkel announced that head of states of countries who participated to the Libya conference in Berlin today agreed to provide no further military support to the two parties at war while a ceasefire holds.
Merkel said: "We agreed on a comprehensive plan forward. I can say that all participants worked really constructively together. We all agree that we should respect the arms embargo and that the arms embargo should be controlled more strongly than it has been in the past."
Both the leader of Tripoli's internationally recognised government, Fayez al-Sarraj, and military commander Khalifa Haftar, attended the UN-backed conference in Berlin.
France's President Emmanuel Macron hit out against foreign troop deployments in Libya, saying such intervention only serves to fuel the conflict.
Voicing his "acute concerns over the arrival of Syrian and foreign fighters in the city of Tripoli", Macron said "that must end". 
British Prime Minister Boris Johnson described the war in Libya as a "proxy war".
Speaking before the conference, Johnson said: "We are dealing with a proxy war led by foreign powers. On the one hand, Russia and Egypt, on the other hand, Turkey and others. Libyan people suffered enough. It's time to move forward."
United Nations Secretary General Antonio Guterres stated that Libya was dragged into a deep and destructive conflict with the participation of foreign actors. Emphasizing that a military solution is not possible in Libya, Guterres said, "We must act urgently and decisively now to prevent a civil war that will engulf the whole country."