Letter from Leila Khalid to Leyla Güven
Palestinian People's Liberation Front's Leila Khalid said in her letter to Leyla Güven "your patience and your struggle will beat hunger."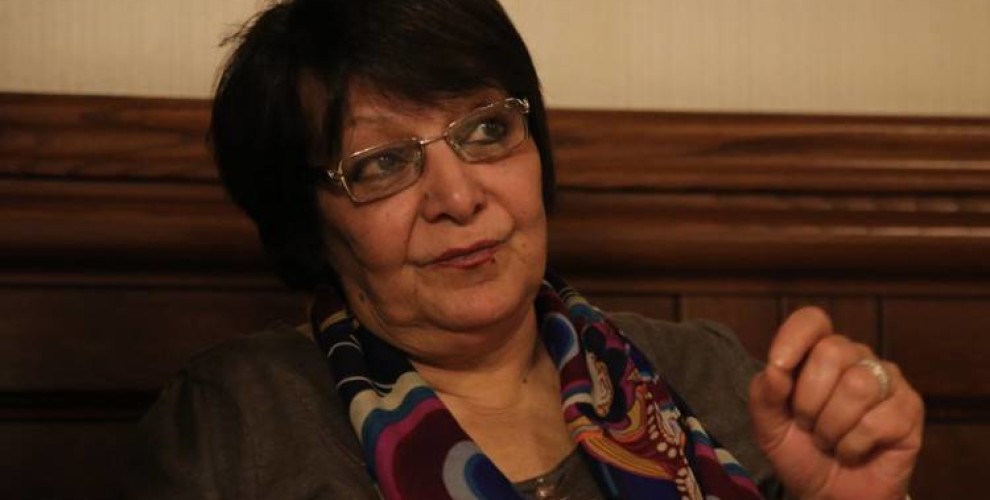 Palestinian People's Liberation Front iconic member Leila Khalid sent a letter to DTK co-chair and HDP Hakkari MP Leyla Güven, who has been on hunger strike for 70 days demanding an end to the isolation against Kurdish People's Leader Abdullah Öcalan.
The letter reads:
From Palestinian woman Leyla Khalid to Kurdish Leyla Güven
My dear friend Leyla Güven. Leyla in the dungeons of the persecutors, thousands of warm greetings to you.
The dungeon could not block the voice that came to us to mobilize all world parliaments to fulfill the demand for the release of political prisoners, especially the great revolutionary Abdullah Öcalan.
In Turkish and Israeli prisons revolutionaries are going on hunger strike for freedom, justice, to stop the ruling system wanting to break the voice of the people who want democracy.
On behalf of myself and in the name of Palestinian women I say that I will use my voice against all attacks against the revolutionaries.
My dear friend Leyla,
We say that the persecution of the dungeons will not continue. Your patience and your struggle will beat hunger.
The harder the hunger strike, the more honorable the struggle. The people and all the freedom lover in the world respond with their actions.
I kiss you on the forehead, I hold your hand.
You're a model for all the women in the world. With the hope of freedom…
Your friend in struggle
Leila Khalid