Kurtulan: Who wants peace must fight isolation
HDP group vice-chair Fatma Kurtulan and HDP deputies made a statement in Amed on the occasion of the anniversary of the international conspiracy against Kurdish People's Leader Abdullah Öcalan in 1998.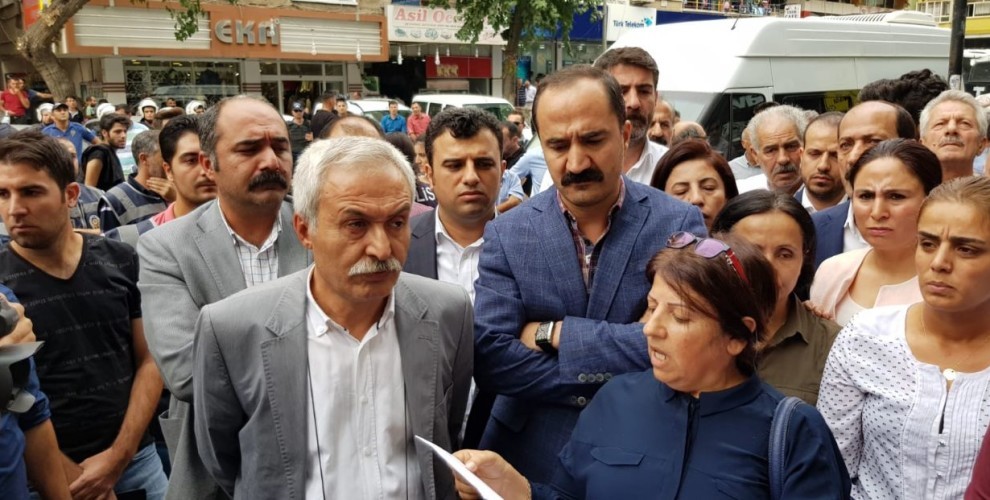 "The international conspiracy, launched on 9 October 1998, is also the beginning of a major intervention against the future of the peoples of the Middle East, particularly the Kurdish people," said Kurtulan.
"The sovereign powers, - added Kurtulan - which had drawn the borders of the Middle East a century ago, launched an attack against all the structures and ideologies that were bringing hope for the peoples to redesign the Middle East… The thought of ​​Öcalan, based on the Democratic Union of the Middle East and the common struggle of the peoples was the main target of the conspiracy. This was a coup against Öcalan's ideas that may have inspired the struggle of the peoples of the Middle East".
Kurtulan pointed out to the fact that "all of the global and regional powers that have played a role in the forced departure of Mr. Öcalan from Syria are in Syria today".
Kurtulan strongly rejected the policy of total isolation imposed on the Kurdish People's Leader in Imrali and underlined how in fact this isolation is aimed at all people of Kurdistan.
"Although isolation is contrary to the European Convention on Human Rights and universal human rights, - said Kurtulan - the final decision of the CPT, which has normalized and ignored the isolation policy, has once again justified the international character of the conspiracy".
The HDP group vice-chair said that "this isolation in Imrali is essentially imposed to the whole of society The total isolation on Öcalan must end".
Kurtulan ended her remarks by calling "on all people who have a conscience and responsibility for democracy and peace in order to break the isolation imposed on Öcalan and thus ensure his freedom".