Kurds in Moscow protest the KDP collaboration with Turkey
Kurds in Moscow protested the KDP collaborationist attitude towards Turkey.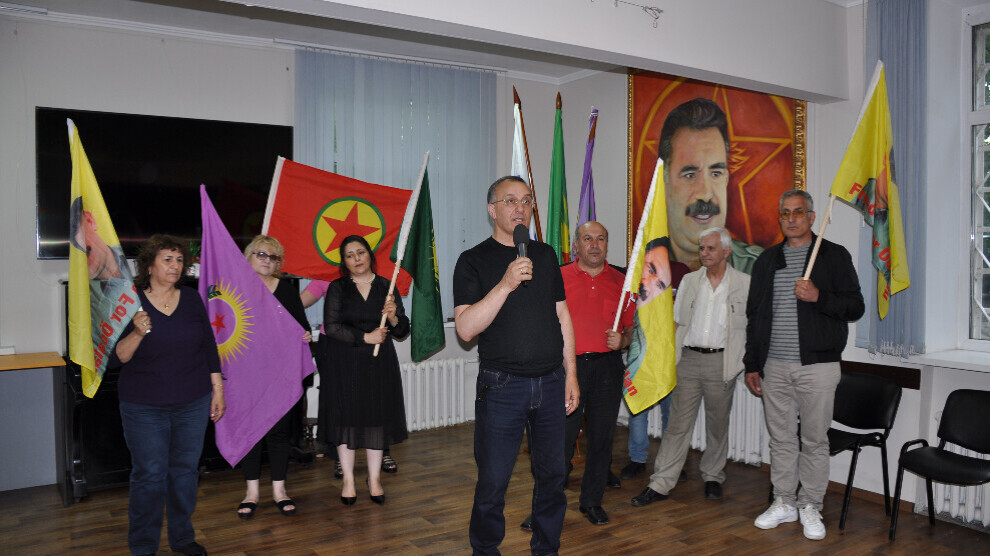 CIS and Russian Kurdish organizations, which came together in Moscow, the capital of Russia, condemned the collaborative line of the KDP and Barzani Family.
In the action, he drew attention to the fact that the defeated Turkish state used the treacherous line in order to advance in the Medya Defense Zones.
Speaking on behalf of the BDT and Russian Kurdish institutions, Moscow Kurdish Assembly co-chair Rafike Kamil emphasized that targeting the International Peace Delegation that travelled to South Kurdistan was the result of betrayal.
Kamil said: "Without this treacherous attitude by the KDP, the Turkish state would not have been able to attack so heavily. No one can give away the achievements reached by the martyrs to their Kurdish enemies; the Kurds will not allow this."