Kurds in Marseille protest attacks against South Kurdistan
Tevgera Ciwanên Şoreşger activists and Kurdish people in Marseille protested the genocide and occupation attacks of the Turkish state against South Kurdistan.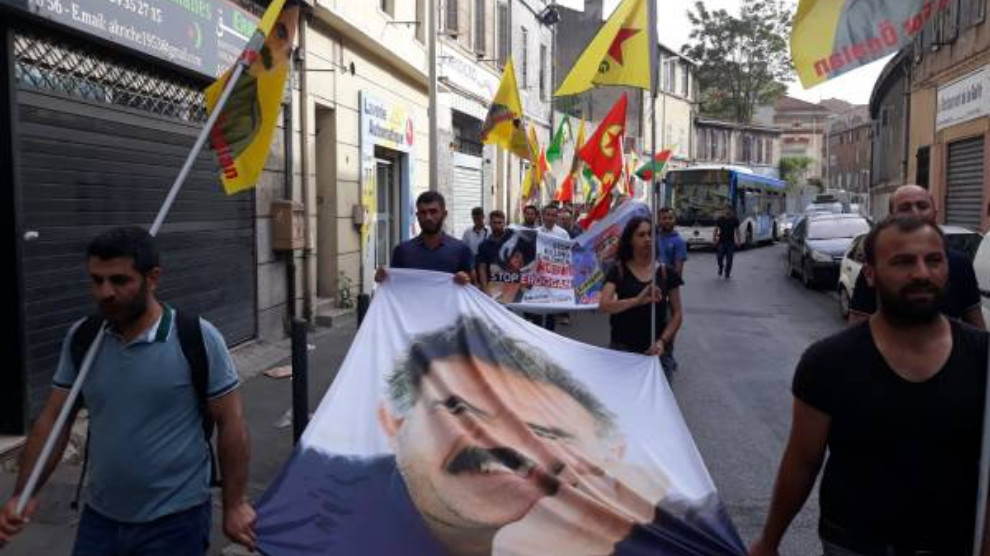 A large banner with Öcalan portrait was dominating the march and people chanted slogans in support of Kurdish People's Leader and against Turkish president Erdoğan who ordered the military operation against South Kurdistan.
The march walked along the central streets of Marseille and ended into a rally.
Tevgera Ciwanên Şoreşger activist, who made a speech at the rally that started with a minute silence, said that "the invasion attacks would be repelled and fascism will be defeated".