Kurdish young activists carry out action in solidarity with Merdan K. under trial in Germany
Kurdish young activists carried out an action in solidarity with Merdan K., who was arrested in Germany about eight months ago and whose case was heard on 24 May.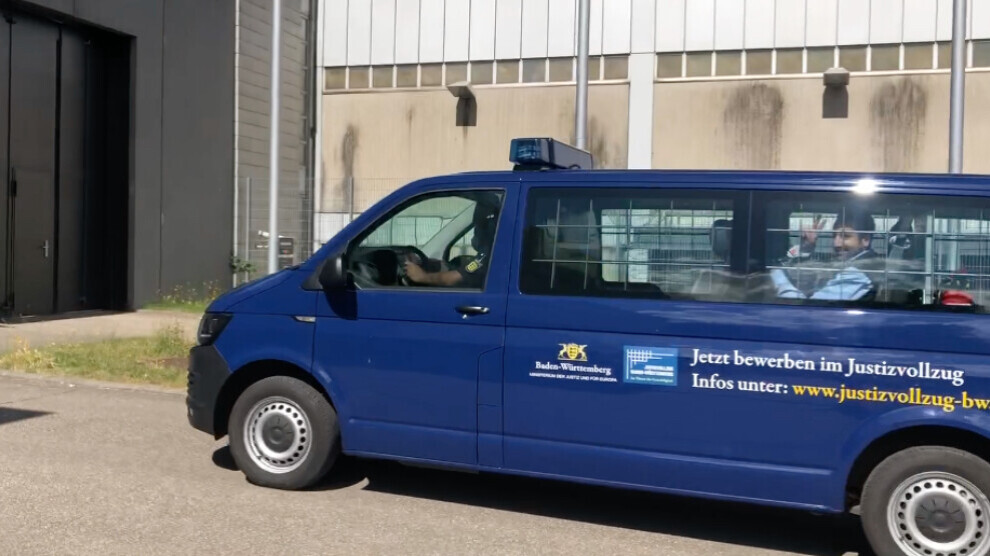 Merdan K. has been detained in Stuttgart/Stammheim, since 20 September 2021.
The German judiciary accuses the 22-year-old youth of being a member of the PKK and being a PKK's "youth cadre".
During the 10th hearing of the Stammheim District Court, a group of Kurdish youths unfurled a banner reading "Freedom for political prisoners" in front of the court.
Young people condemned the oppression and criminalization policies of the German state against the Kurdish people and said that "the struggle of the Kurdish people is not a crime."
Activists expressed their solidarity with Merdan K., both inside and outside the courthouse, with the slogan "Bijî berxwedana zîndanan".
The young people stated that they will be in front of the court for support in the next hearing of Merdan K, which will be held on 12 June at 9.15 am.