Kurdish and Swiss youth to protest the arrest of activists in the Netherlands
Young Kurdish and Swiss activists are organizing a march in Basel, Switzerland to protest the detention of 55 Kurdish activists during a demonstration held on December 3 in front of the Organization for the Prohibition of Chemical Weapons.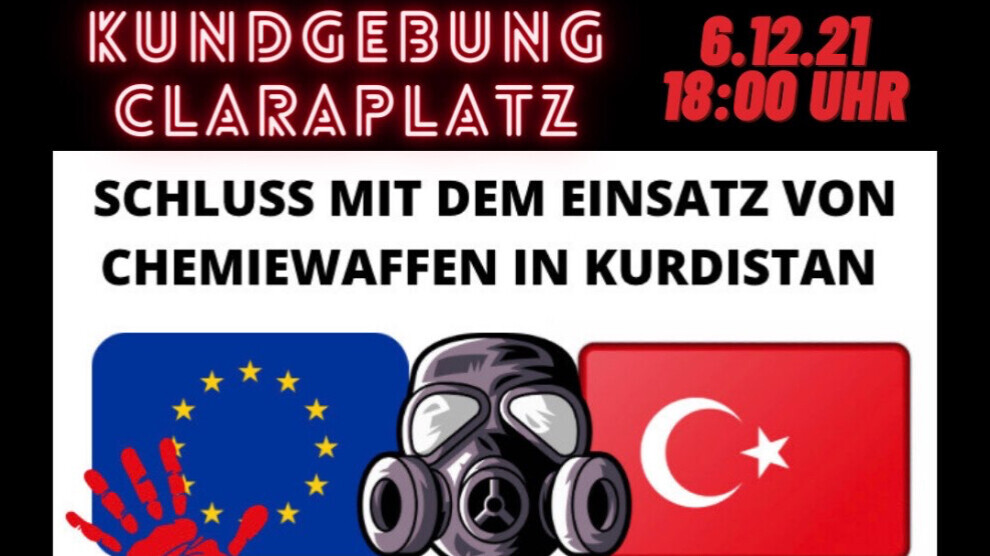 Kurdish and Swiss youth movements will hold a protest at 18:00 in Basel today to call for the immediate release of the young activists detained in the Netherlands.
"On December 3, 2021, the Kurdish youth movement in Europe (TCŞ/TEKO-JIN) held a protest action in front of the OPCW in the Hague, the Netherlands. During this action, which had world-wide media coverage, the Dutch police attacked the young activists, detaining 55 of them and injuring 10 others" said the statement and continued as follows:
"Although we have repeatedly demonstrated based on evidence and witnesses that the Turkish army committed war crimes and used chemical weapons in Kurdistan and demanded an independent investigation, the OPCW has not stepped into action. Of course, young Kurdish people and their friends could not act as if nothing had happened while children were murdered with chemical weapons. The young activists who organized the most spectacular action of recent years and managed to enter and occupy the OPCW building were subjected to brutal and violent attack of the police. We congratulate all the comrades who carried out this action and stormed the OPCW building shouting the slogan 'Bijî Serok APO!' (Long live chairman Öcalan). We congratulate them for their tough stance and resolute action, and we welcome the great resistance that made this action successful.
55 of our comrades are currently being kept in various prisons in the Netherlands and 10 of them were injured under detention. We all know that there can be no attack against an organized force. Our people all over Europe, particularly our patriotic young people, should take to the streets, stand behind their children, condemn the silence of these institutions and respond to the attacks of the police.
Those who resist to protect us are being killed, arrested and silenced. They resisted in past and it's our turn to resist now. No force can stop those people whose hearts beat for freedom.
Today is the day to take to the streets and to stand with the young activists and the struggle! We will continue to be on the streets with our actions until all our comrades are released and the OPCW assigns an independent delegation to the region."