KON-MED: The German government stands by Erdoğan
KON-MED said that the German government preventing the Peace Delegation from leaving Düsseldorf to reach Hewler (Erbil) shows that Berlin stands by the Erdoğan dictatorship.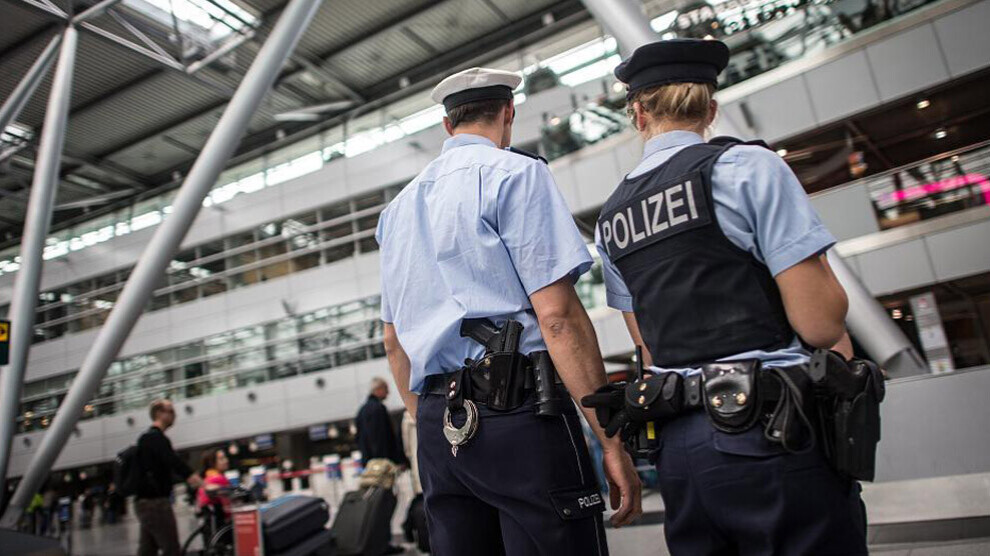 The Confederation of Kurdistan Communities in Germany (KON-MED) issued a written statement to condemn the German govern that prevented a 27-strong delegation made up of German peace activists from reaching South Kurdistan.
The delegation, including Cansu Özdemir, co-chair of Die Linke Group of the Hamburg State Assembly, was first detained by the police and questioned. The Federal Police imposed a ban to leave the country on 17 of the 27 members, who planned to go to South Kurdistan to convey their solidarity to the Kurdish people and to hold a series of meetings with political parties and civil society organizations in the region. Those who were allowed to leave Germany, including some MPs, have been stopped at Hewler Airport.
KON-MED said: "The German police said in a statement that the visit planned by the delegation 'harms our relations with Turkey, which is a NATO partner.' This statement is actually a confession and confirmed that Germany is a partner in the genocidal war in Kurdistan."
KON-MED added: "The German government, which has been financing the Turkish massacre policies in Kurdistan for years, has once again shown that it is on the side of the fascist Turkish state and its representative, dictator Erdogan. Just as the AKP-MHP fascism does not tolerate any alternative thought and democracy in Turkey and attacks elected deputies, co-mayors and non-governmental organizations, the German government once again stands by the fascist Turkish regime by preventing the Peace Delegation which includes elected deputies from doing their work."
KON-MED continued: "The reasons put forward [to prevent the delegation] serve war, not peace. With the weapons provided by the German government, Kurdish villages and mountains are bombed and the thousands of years old landscape and nature of Mesopotamia are being destroyed. KON-MED calls on all Kurdish people to unite and continue their democratic struggle against the occupation and genocide war wherever they are, to speak out for peace against war and to take to the streets to stand by the Kurdistan resistance. On this basis, we call on the German people, civil society organizations, political parties and all peoples: Let's stand together strongly for peace and democracy against fascism, dictators and the genocidal war."