KON-MED calls for protests
The Kurdish umbrella organisation KON-MED calls for protests against the imprisonment of the Kurdish MPs Leyla Güven and Musa Farisoğulları.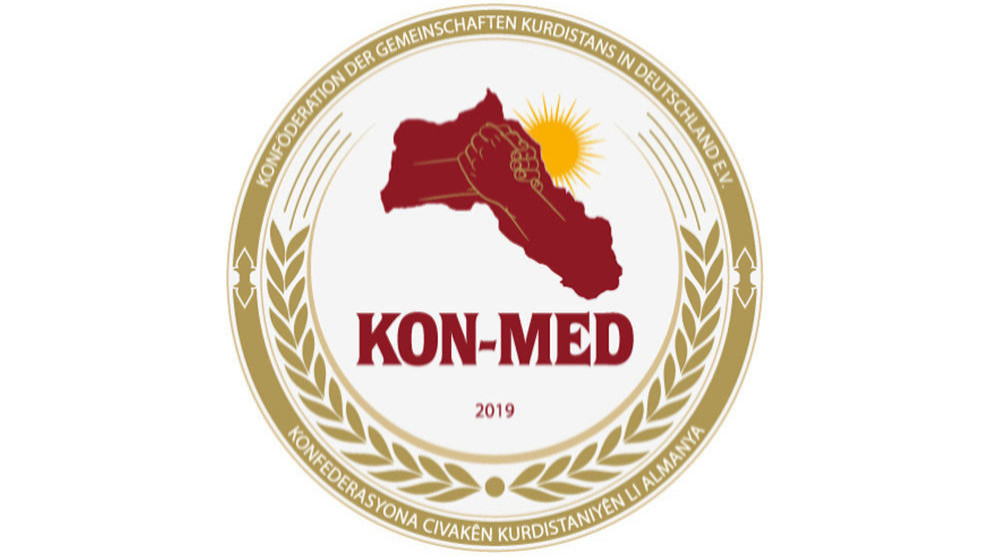 The largest Kurdish umbrella organisation in Germany KON-MED calls for protests over the revocation of mandate and the imprisonment of the Peoples' Democratic Party (HDP) deputies Leyla Güven and Musa Farisoğulları.
The association described the action against the MPs as the peak of a wave of attacks on the Kurdish population. In the statement, KON-MED addressed the racist attacks on Kurds in Turkey and the destruction of cemeteries: "The barbaric, anti-Kurdish AKP/MHP government, which does not even shy away from delivering the bones of a Kurd to his family by parcel post, is expanding its occupation in Rojava and Southern Kurdistan. Since the 1990s, the level of repression and military operations has increased. Any achievement of the Kurdish people is in the focus of the attackers."
The AKP doesn't tolerate one single voice of opposition
KON-MED addressed the appointment of trustees as part of a strategy to destroy the Kurdish freedom struggle, and continued: "The revocation of the mandate of HDP MP Leyla Güven and of Musa Farısoğulları is an attack on the will of the Kurdish people. The AKP does not tolerate a single oppositional voice. The nationalist, putschist and fascist government alliance insists on a policy that deepens the current problems in Kurdistan and creates a hopeless situation."
Demonstrations all over Germany on June 6
KON-MED called for protest actions and announced demonstrations all over Germany against the AKP regime on June 6.