"Kobanê trial" in Ankara to continue on May 18
The next main hearing in the so-called Kobanê trial in Ankara will not take place until May 18 because of the lockdown as part of pandemic restrictions.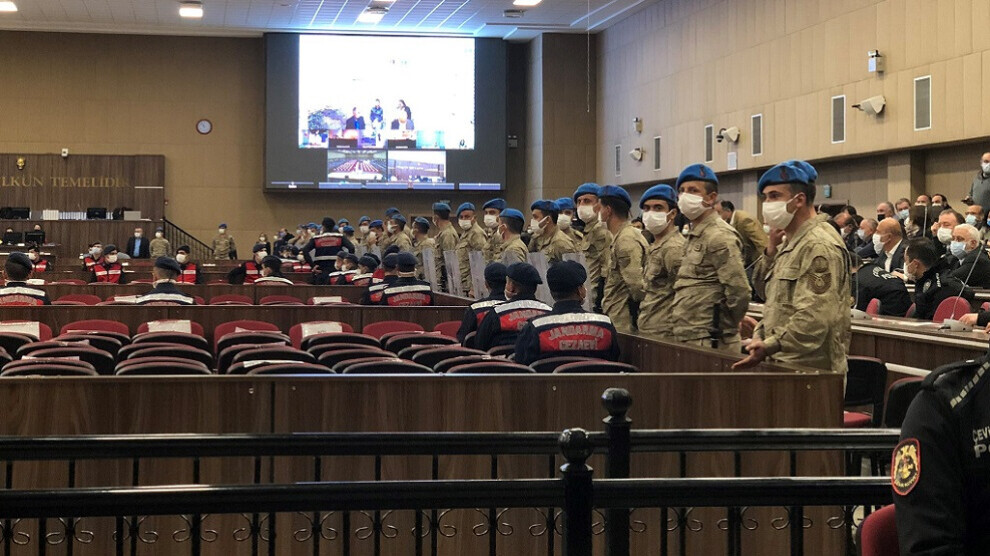 The "Kobanê trial" in Ankara will not resume until May 18. The reason given was the Corona lockdown in Turkey. At the start of the trial on Monday, the hearing was initially postponed until May 3.
In addition, a detention review based on the case file took place today. The court ordered that the 28 detained defendants remain in prison.
Accused in the trial are 108 personalities from politics, civil society and the Kurdish liberation movement who are accused of terror crimes and murder in dozens of cases in connection with the protests during the ISIS attack on Kobanê in October 2014. Most affected is the then executive committee of the Peoples' Democratic Party (HDP). For former HDP chairman Selahattin Demirtaş alone, the Chief Public Prosecutor's Office is demanding up to 15,000 utopian years in prison.
The first day of the hearing in the "Kobanê trial" was observed internationally and was accompanied by fierce protests by the defendants and the defense. HDP co-chair Pervin Buldan described the trial as an act of revenge for the defeat of ISIS in Kobanê.
The Turkish government has imposed a three-week lockdown starting today (Thursday) as part of measures to contain the spread of coronavirus.