KCDK-E and TJK-E call for protests after fire outbreak on Imralı
KCDK-E and TJK-E call on Kurdish people and their friends to be in constant action until news come out of Imralı.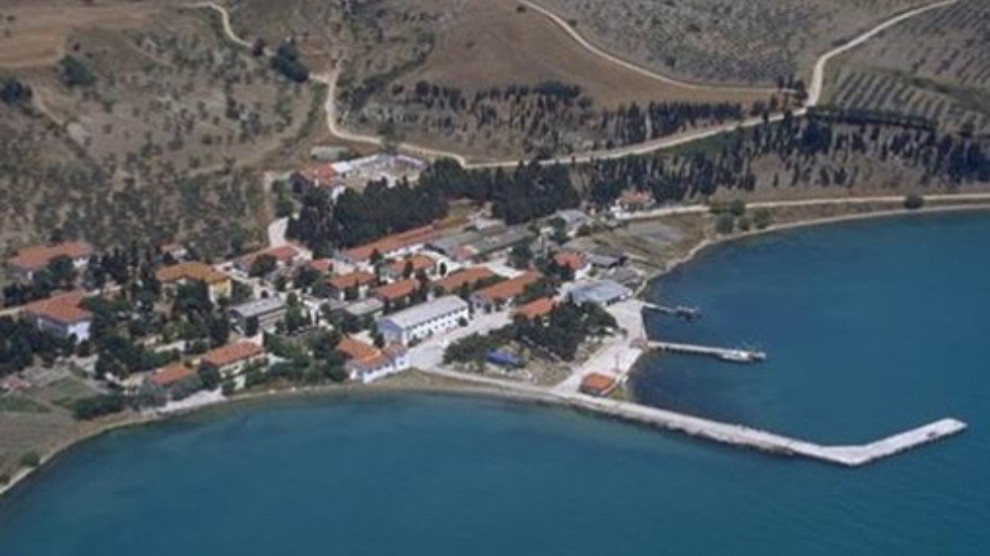 The European Kurdish Democratic Society Congress (KCDK-E) and the European Kurdish Women's Movement (TJK-E) issued statements and called on the Kurdish people, especially women, to take to the streets until it is officially announced that Abdullah Öcalan and three other prisoners on Imralı, Ömer Hayri Konar, Hamili Yıldırım and Veysi Aktaş, are safe in good conditions after the reports of fire outbreak on the Imralı island where they are held in prison.
KCDK-E cited the media reports that the fire on Imralı has not been extinguished yet and highlighted the concern of the Kurdish people as no news are available as to the condition of the Kurdish prisoners.
Recalling that Kurdish leader Abdullah Öcalan last met with his lawyers on 7 August 2019, KCDK-E denounced the denial of lawyers' and families' access to Imralı ever since.
KCDK-E called on all international institutions, especially the Council of Europe and the Committee for the Prevention of Torture, to take action considering the growing concern over Imralı prisoners.
KCDK-E called on the Kurdish people and their revolutionary, democratic and intellectual friends to take to the streets and warn international institutions for Öcalan and other prisoners on Imralı.
TJK-E described the denial of family and lawyer visits to Imralı as the ugliest and most immoral act of the Turkish fascist regime that does not respect any law or human rights. Remarking that the silence of international institutions on this inhuman practice manifests their complicity in this crime, TJK-E said that the competent authorities, the CPT in the first place, have no legitimacy left.
Calling for an immediate end to this unlawfulness and inhuman practices, TJK-E also urged the Turkish regime to enable urgent access of lawyers and families to Imralı and inform the public about the situation of Imralı prisoners and their detention conditions.
TJK-E statement stressed that; "We, women, will be in uninterrupted struggle for the freedom of our Leader and the ending of aggravated isolation. On this basis, we call on all our people, especially women, to be in action until lawyers meet with Leader Abdullah Öcalan and an official statement about his health and safety is made."