Karayilan: Kurds' strength is a determinant in Istanbul
Karayilan: "If there's anybody who wants Kobane to suffer a genocide like Afrin, they can go vote for Binali Yildirim. If your conscience doesn't allow for it, you shouldn't vote, as it would be a sin."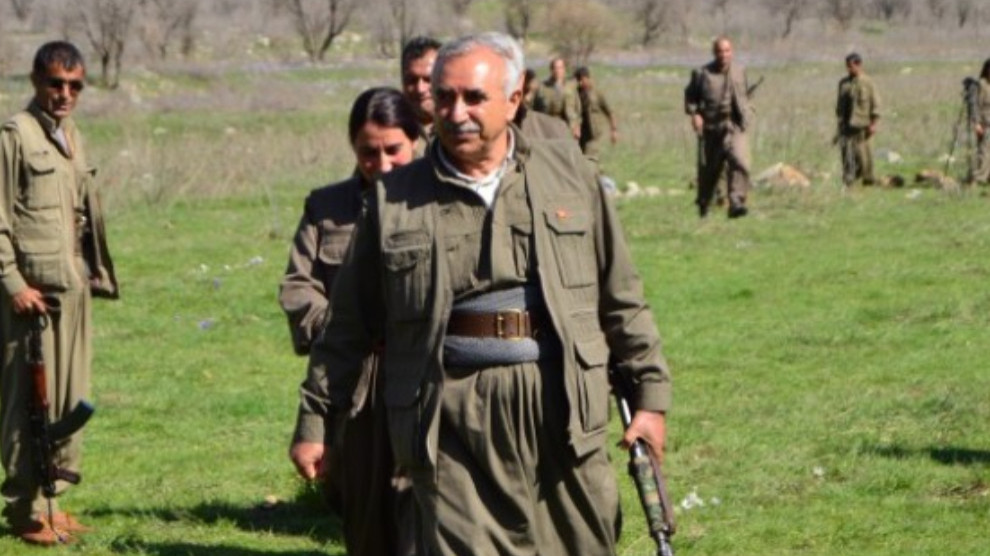 People's Defense Central Headquarters Commander Murat Karayilan spoke to ANF about the Istanbul vote to be renewed on June 23 and said, "I believe all Kurdish people and all who favor democracy, Kurds, Turks and everybody else alike, will consider these facts and put their hands on their hearts, to defeat the AKP-MHP in Istanbul once again."
The Istanbul elections are to be renewed on June 23. What do you think the Kurdish voters' stance should be in these elections?
The Istanbul elections turned into a referendum of sorts, to tell the truth. There is no doubt that the people of Kurdistan, their allies and all democratic circles will approach the elections with this in mind. We don't really have to make a separate call in this matter actually. HDP and other democratic institutions, NGOs have made their decision. They base themselves on the democratic option against fascism. They have already declared that they will act in line with the slogan, "Tear down fascism, democratize Turkey". We believe this strategy is right.
Now the AKP-MHP and Ergenekon regime is a threat in Turkey. And it is clear that the force that defeated this threat in the March 31 elections was the Kurds and allies.
The overwhelming strength of the Kurds is a determinant factor in Istanbul. This is something to be proud of for Kurds.
This is the age when the oppressed people of Kurdistan will be liberated and elevated. MHP or other fascistic minds that have been dulled by the poison of nationalism may not see this, but they have to accept it. They couldn't intimidate the Kurd! They couldn't end the Kurd! Kurds are a fact of life. Like there is a sun in the sky and a moon, Kurds exist as a nation and they are a fact of these lands. They are nobody's slaves. If they want to live together with Kurds, they must accept a free and equal life. There is no other way.
Those who told people using the word Kurdistan to get out before March 31 are now saying Kurdistan themselves. What is the meaning of this?
Binali Yildirim went to Amed and said Kurdistan, he spoke a few words in Kurdish. He tries to eliminate Kurds all day, but then say Kurdistan. In 2016, the same Binali Yildirim went to Cukurca where the genocidal operations against the Kurdish people started and said, "This is a war of independence for us," and was one of those who led the massacre war against Kurds.
To that end, he exposed himself in the discussion he went on TV with Imamoglu. He said he was the prime minister and that he cleaned Afrin, and settled 500.000 refugees in Turkey to that area. Look, he is admitting to ethnic cleansing. And he said they will clean a 750 kilometers long 50 kilometers wide area to the east of the Euphrates, and settle the remaining refugees there. So he said they want to turn Kobane and Qamishlo into Afrin.
So why would Kurds vote for someone who says that?
The Kurds who want this to happen can go vote for Binali Yildirim. What Kurd with honor would? My call here is for religious and sincere Muslim Kurds. They may have stood close to the AKP for some reason until today, they may have voted for the AKP. They may not support HDP or CHP. But this is different. Just recently Binali Yildirim himself openly admitted. He meant to praise himself, but he admitted to his crime and exposed himself. As such, if there's anybody who wants Kobane to suffer a genocide like Afrin, they can go vote for Binali Yildirim. If your conscience doesn't allow for it, you shouldn't vote, as it would be a sin. Voting for these people will mean being a partner in their massacres. Our religious people who live in Istanbul in particular should consider these facts and not vote for these tyrants. They should defeat them once again in Istanbul to teach them the necessary lesson.
I believe all Kurdish people and all who favor democracy, Kurds, Turks and everybody else alike, will consider these facts and put their hands on their hearts, to defeat the AKP-MHP in Istanbul once again.
How will the resistance move of Break the Isolation Smash Fascism Free Kurdistan Democratize Turkey continue?
The move should continue in the social arena and at the level of guerrilla resistance. The youth and all Kurdistan people should take their responsibility in this historic time and act responsibly. Our mothers resisting against the police batons in the streets for months with their white scarves is a message for the youth. We must face this historic period like it should be faced for sure. We must achieve more effective participation in the march for a Free Leader, Free Kurdistan. We know that important duties fall on the shoulders of the guerrilla forces. What is important is that all approach the issue responsibly in this historic period and to uphold their duties."