Italian police seize arsenal from right-wing militants
According to the Italian authorities, the French missile was part of a sale to the Qatari army.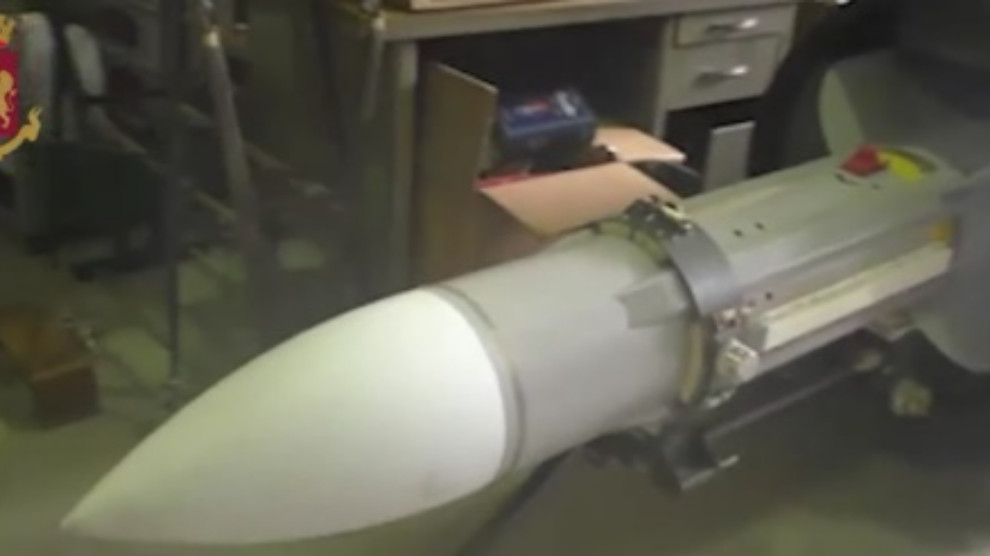 The Italian police seized an important arsenal in the city of Turin. 
The operation has been the result of an investigation opened a year ago around a group of people who traveled to Ukraine, to support the armed aggression of Kiev against the self-proclaimed Republics of Donetsk and Lugansk.
The three detainees, so far, are linked to right-wing groups. The authorities have only made public the name of Fabio Del Bergio, 60, who was nominated to the Senate by the far-right movement Forza Nuova, while the other two arrested have only been reported to be another Italian citizen of 51, and a Swiss of 42.
As part of the arsenal an air-to-air missile, of French manufacture, type Matra super 530-F, of 3.54 meters in span, has been recovered. The missile is a modernized version of the Matra type, which has a range of 25 km.
According to the Italian authorities, the French missile was part of a sale to the Qatari army. Neither Qatar nor France has made statements so far.
The Italian police have released several photos of the seized material, which apart from the missile, acounts for bout 30 weapons, including pistols, machine guns and modern assault rifles, large ammunition and various modern mufflers for use in such weapons, plus neo-Nazi propaganda posters.
According to experts, the land use of the seized missile is "extremely complex", while sources close to the investigation indicated that the detainees were trying to "sell it on the black market".
One of those in charge of the anti-terrorist fight in Italy, Eugenio Spina, said: "At the moment, nothing suggests subversive projects." And it is necessary to underline here, given the importance of the finding and the political affiliation of the detainees, the use of the term subversive and not that of terrorists.
For his part, the vice-premier and interior minister, right wing Matteo Salvini, who has the habit of commenting straight away on political issues and police operations, has so far kept a strange silence on the worrying discovery.