'It's time that we shut our doors against foreign intervention'
Speaking at KNK-Rojava workshop in Rimelan Kurdistan National Congress co-chair said its time for Kurdish people to shut their doors against foreign intervention.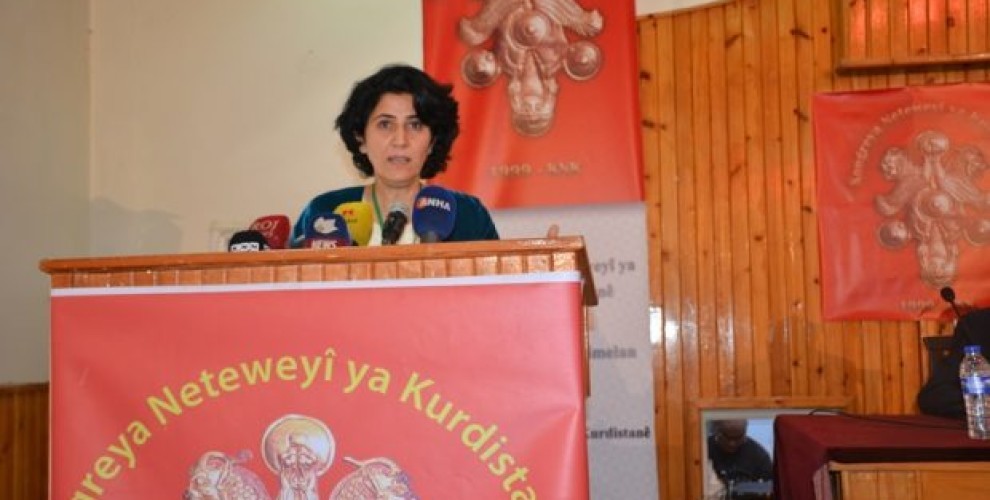 On the first day of the workshop in Rimelan KNK's Koc pointed out how the enemies of Kurdish people unite despite all their differences against Kurdish people.
"We could have given a strong response to all obstacles. If KDP had joined the National Unity Workshop in Suleymaniyah all the world would support such a referendum" Koc said.
Commemorating past Kurdish leaders Koc said "We had no power so we couldn't protest Qazi Mihemed, Sheikh Said and our other leaders. But now today we have power. And we have to protect Kurdish leader Abdullah Ocalan who was taken captive by Turkey."
Koc called for the establishment of a unified Kurdish army and a national unity conference.
KURDISH PEOPLE ARE DETERMINING THEIR FUTURE
PYD co-chair Sahoz Hesen underline the necessity of national unity among Kurds and said that Kurds are in the process of determining their future. Hesen called for a national unity conference where all political parties and groups are represented.
Syria Kurdish Left Party's General Secretary Salih Kedo also called for a Kurdish National Congress and said Kurdish people can overcome the obstacles in front of it only if national unity is achieved.
Kurdish politicians Sewqi Mihemed and Mihemed Musa also spoke at the event and called every political party to attend National Conference without any preconditions.