ISIS member responsible for oil trade killed in SDF operation
The Turkish state's genocidal offensive seeking to invade North and East Syria has continued since 19 October in violation of international law.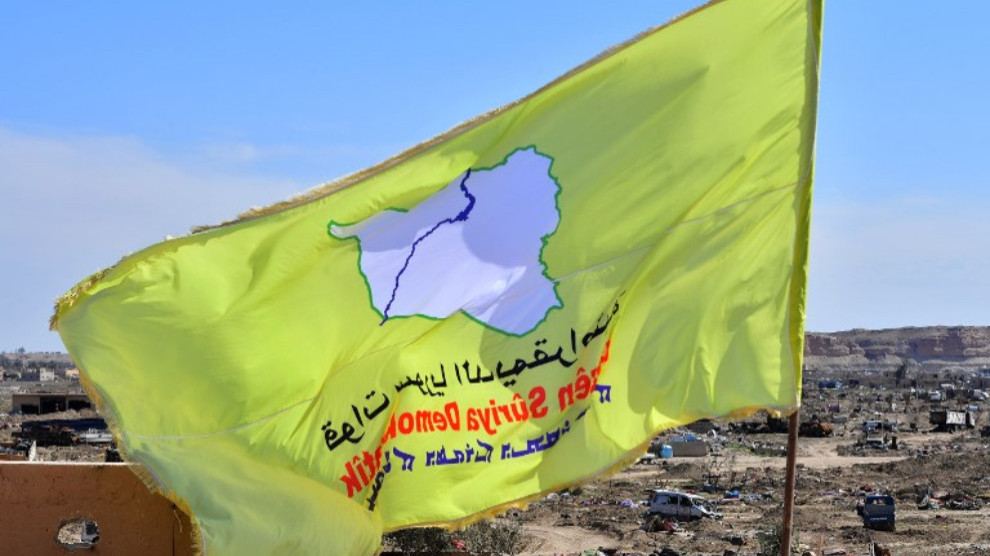 The Press Office of Syrian Democratic Forces (SDF) released a statement on the Turkish state's ongoing attacks and an operation by SDF anti-terror units.
Stating that the attacks and activities of the occupant Turkish army and allied mercenaries continue unabated, SDF announced the latest from Serekaniye, Ain Issa and Deir ez-Zor for the period from 13 to 18 January as follows:
Serekaniye
The Turkish army and mercenaries attacked the Mishrefa village and surrounding villages with heavy weapons on 13 January.
Ain Issa
The occupant Turkish army and allied mercenaries heavily attacked the villages of Seyda, Elhoz, Erîda, Bîr Kîno, İbrahîm el-Kurdî, Merdûda and Xirbit Beger and the vicinity of the M4 highway with heavy weapons, mortars and howitzers.
One of our fighters died and another was seriously wounded as result of an artillery attack on 15 January, while material damage occurred on the properties of the local population.
Operation against ISIS
According to the statement, anti-terror units of the SDF carried out an operation on 14 January against Abu Alward al-Iraqi, an ISIS member responsible for oil trade, logistics for sleeper cells and coordinator of the attacks in the region.
Fighting erupted after the response of the mercenaries during the operation. Abu Alward al-Iraqi and another mercenary were killed in the operation while a quantity of ammunition and documents were also seized.