Irish minister quits over 500m euro contract
The resignation also complicates Varadkar's discussions with Fianna Fail on renewing their support for his minority government following Wednesday's Budget announcements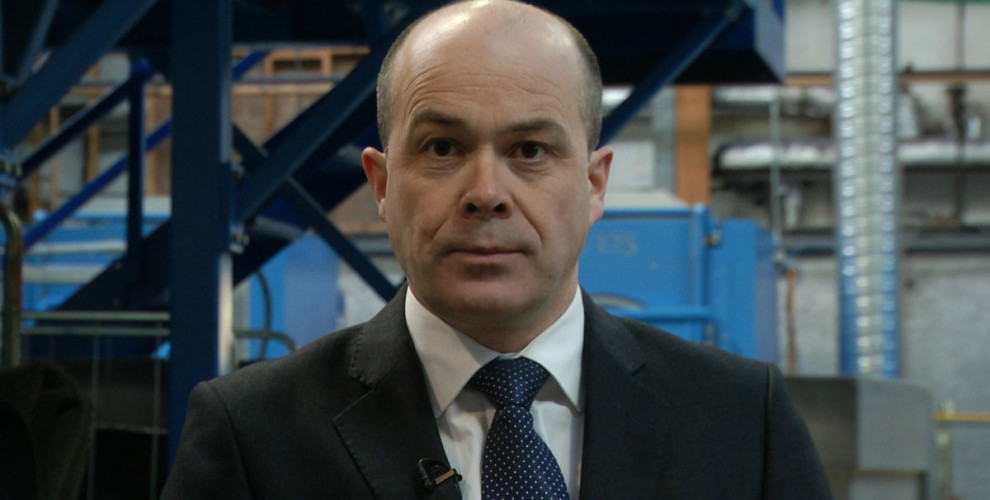 The 26 County Minister for Communications Denis Naughten resigned suddenly this afternoon as a controversy escalated over his handling of a 500 million euro contract for the rollout of rural broadband.
Mr Naughten, an independent TD who is a key supporter of the Fine Gael minority government, made his announcement while speaking in the Dublin parliament. He had been expected to clarify aspects of his dealings with a business consortium described as the only bidder for the award of the giant National Broadband Plan contract.On Wednesday the Taoiseach denied allegations that Mr Naughten had "contaminated" the tendering process by meeting with a key member of the consortium, US businessman David McCourt, in New York in July.
He said the apparent breach of procurement rules was acceptable "provided it conferred no advantage on Mr McCourt". He said he expected Mr Naughten to explain the situation in the Dail this afternoon.
Mr Naughten had been due to deliver his defence at 3pm when he announced his resignation. TDs were left stunned by Naughten's decision to quit.
In his speech to the Dail, he said the Taoiseach told him he does not have confidence in him.
Despite admitting a breach of procurement rules by paying for a private lunch with Mr McCourt in the Dail, he insisted his actions were appropriate.
He said the controversy was "more about opinion polls than telecom poles" and claimed his priority has been to deliver broadband to rural households "no more, no less".
He said he was left in an "impossible, stark position".
Brian Stanley, Sinn Fein's spokesperson on communications, said that there were unanswered questions about the procurement process. He called on the Taoiseach to directly speak to the parliament about the National Broadband Plan, and explain the backroom dealings which left only one bidder for the 20-year contract.
The resignation also complicates Varadkar's discussions with Fianna Fail on renewing their support for his minority government following Wednesday's Budget announcements, and has shortened the odds on a general election being called instead.