Iraq's Foreign Ministry summons Turkish chargé d'affaires
The Iraqi Foreign Ministry has summoned the chargé d'affaires of the Turkish Embassy in Baghdad. The country protests the continued occupation operation in the South Kurdistan areas and the presence of the Turkish defense minister.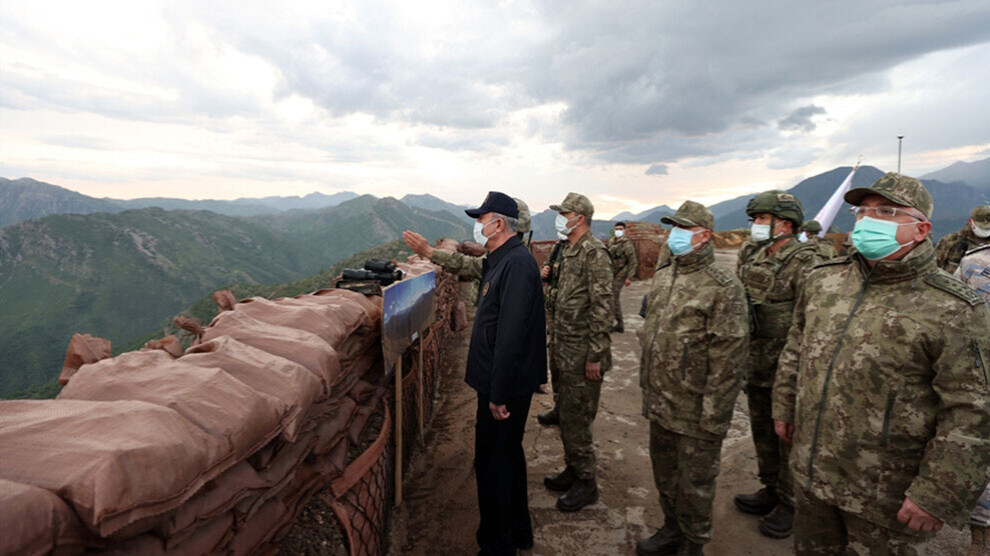 Iraq's Foreign Ministry in Baghdad has summoned the chargé d'affaires of the Turkish Embassy in protest against the continued military invasion of Kurdistan regions. The occupation operation constitutes a violation of the country's sovereignty, the ministry said, according to state agency INA. A note of protest was sent to Ankara asking it to refrain from such provocations, it said.
"The Iraqi government further expressed its strong dissatisfaction and rejection regarding the presence of Turkish Defense Minister Hulusi Akar in Iraqi territory without coordination or prior authorization by the relevant authorities," the statement said.
Akar's meeting with Turkish troops who were "illegally" in the country, as well as statements by Turkish Interior Minister Süleyman Soylu regarding Ankara's intention to establish a "permanent military base" in Metina, were condemned by Baghdad. "The government categorically rejects the ongoing violations of Iraqi sovereignty and the inviolability of Iraqi territory and airspace by the Turkish armed forces," the ministry affirmed, according to the statement.
The Turkish army has been conducting an occupation operation in Zap, Metina and Avashin regions since April 23. Erdoğan's Defense Minister Hulusi Akar flew to Uludere in the border province of Şırnak on Sunday accompanied by a delegation and met with operation command officials there. Akar then flew on by helicopter to the Turkish base on Mount Biliç in Heftanin on the other side of the border. Turkey's military activities on Iraqi territory are coordinated from there.