Internationalist Konstantin Gedik to be commemorated in Kiel
In October, a memorial service will take place in Kiel for the internationalist Konstantin Gedik, who died in a Turkish air raid in Rojava. His parents will talk about their own impressions of Northern Syria.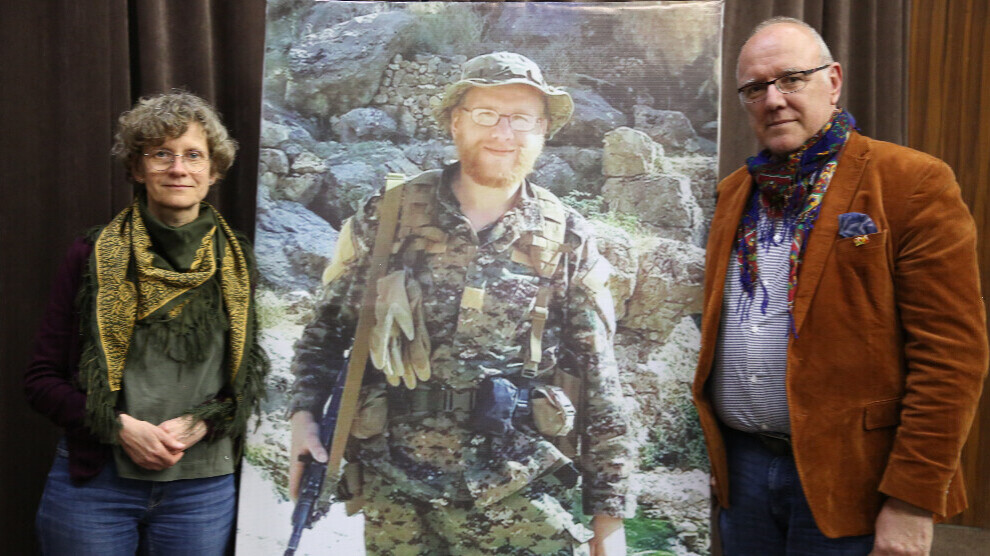 Konstantin Gedik (Andok Cotkar) was a young farmer from Schleswig-Holstein. In September 2016, he joined the Kurdish People's Protection Units (YPG) in Rojava in the fight against ISIS. Jihadist mercenaries were also used in the Turkish invasion of the autonomous region of Northern and Eastern Syria in October 2019. While defending the Syrian border town of Serêkaniyê, Konstantin was killed in a Turkish airstrike on 16 October 2019.
His parents visited northeast Syria/Rojava in March 2023. They wanted to see what their son saw, meet people who also knew their son. At a memorial service in October in Kiel, they will talk about their experiences and impressions on the trip.
"All his comrades, friends and internationalists are invited to the event on Saturday, 21 October, at 2 p.m. in the Alevitische Gemeinde Kiel e.V. (Preetzer Str. 300, 24147 Kiel) to follow Konstantin's path and to commemorate him together," said the organizers.