'If I sacrifice my life, will this darkness end?'
Hunger striker in Strasbourg determined to break Ocalan's isolation.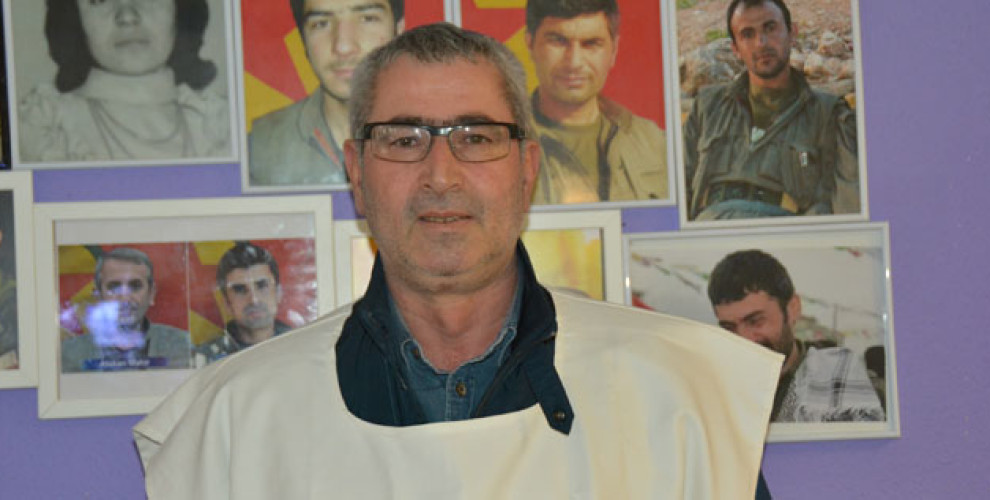 Kerem Solhan, one of the 14 activists on hunger strike in France's Strasbourg, said he was determined to put an end to the ongoing oppression.
Kerem Solhan was born in 1965 in the village of Ozkonak in Gimgim district of Muş province, North Kurdistan. He was forced to seek refuge in France in 2000, since when he continues his struggle in exile.
Kerem Solhan spoke to the Yeni Özgür Politika newspaper, stating that he has participated in the majority of political activities in Europe.
Solhan noted that even this level of actions was not sufficient, "We are in a critical period. I am constantly thinking what I can do; if I sacrificed my life, would I turn into a light, would this darkness end?" added Solhan.
Kerem Solhan mentioned that before the action in Strasbourg they had launched a three-day hunger strike in solidarity with Leyla Guven.
"Then I was informed about an indefinite hunger strike taking place in Strasbourg. I decided to join the hunger strike and shared my decision with my wife. She welcomed my decision. Now we are here in Strasbourg, and we are decisive to continue the hunger strike until the isolation of Ocalan is removed," said Solhan.