Heavy fighting on three fronts of Raqqa
Fierce clashes are taking place between SDF and ISIS in the eastern, western and southern Raqqa. 34 ISIS members were killed and 2 bomb-laden motorcycles were destroyed to the south of the city.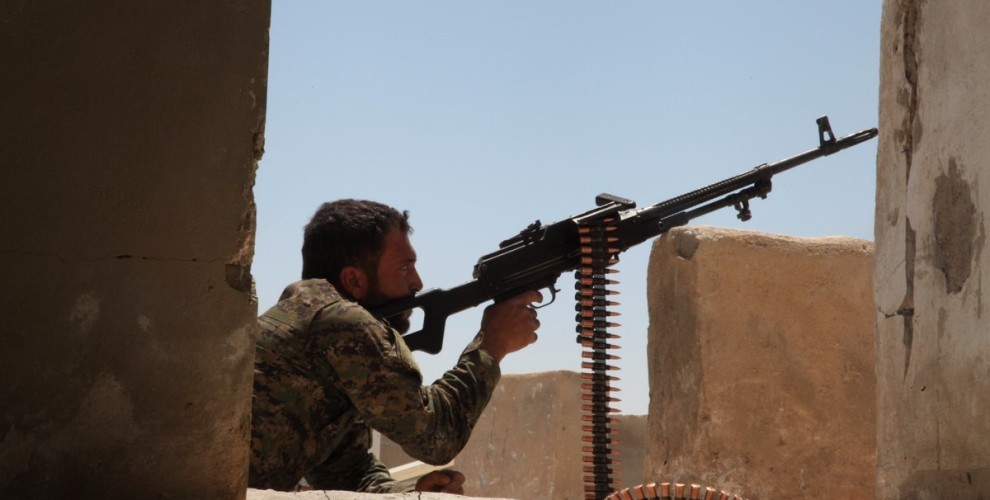 The operation to liberate Raqqa launched by YPG-led Syrian Democratic Forces on June 6th continues at full force in its 15th day. SDF fighters continued their advance in al-Barid and Qedisiye neighborhoods on the western front last night.
On the eastern front, SDF fighters repelled the ISIS attacks on Batani (al-Bayatra) neighborhood where they have launched search efforts following clashes.
SDF fighters continued advancing also in southern Raqqa last night. ISIS gangs attacked SDF fighters in the "New Bridge of Raqqa" area and heavy fighting around the bridge continued into the morning hours.
During intense clashes, 34 ISIS members were killed and bodies of many remained in SDF possession. In the fighting around the bridge, SDF fighters destroyed 2 bomb-laden motorcycles and a 23.5 mm DShK weapon of the gangs.
Sporadic clashes also continue on the southern front of the Raqqa city.