Heavy fighting in four neighborhoods of Raqqa
Clashes in al-Bayatra neighborhood east of Raqqa and al-Barid and Hattin neighborhoods in the west continue since yesterday noon. SDF fighters have entered the Qadisiya neighborhood west of the city.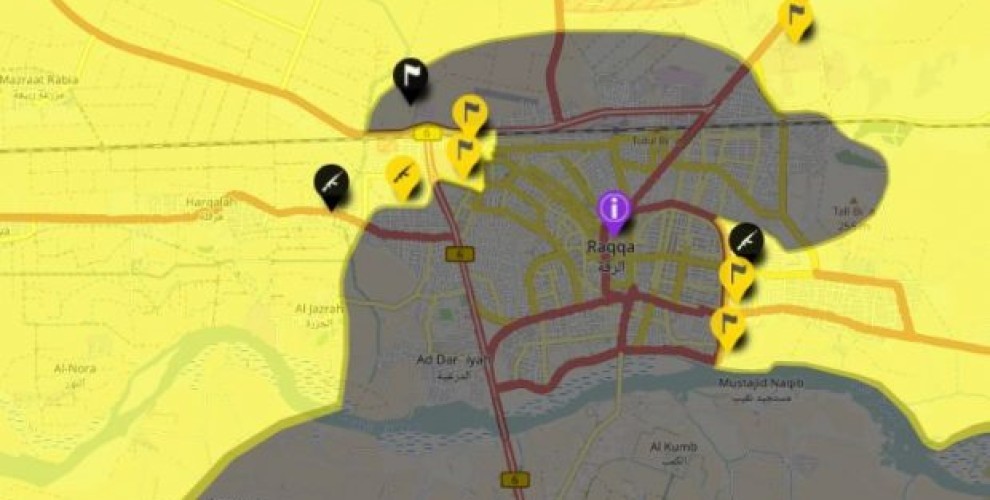 As the operation to liberate Raqqa continues in its 12th day, YPG-led Syrian Democratic Forces (SDF) are making further advances in ISIS stronghold.
Intense fighting in the al-Bayatra neighborhood east of the city continued into the early morning hours. According to reports, several ISIS members were killed during clashes but the exact number is not clear yet. One YPJ fighter fell a martyr during the clashes here.
On the western front, fierce clashes continue in al-Barid neighborhood since yesterday noon and at least 38 ISIS members have been killed during the fighting here. Suffering heavy blows, ISIS gangs attempted to attack SDF positions with two bomb-laden vehicles and two motorcycles, all of which were detroyed before reaching the targets. SDF fighters also discovered and destroyed two workshops where ISIS prepared bomb-laden vehicles.
Two SDF fighters have fallen as martyrs during clashes in al-Barid neighborhood last night.
SDF forces advancing in the west have expanded their front and entered the Qadisiya neighborhood Saturday morning.
SDF fighters continue advancing in al-Barid, Hattin and Qadisiya neighborhoods amid intense fighting with ISIS.