HDP's Temelli visits Turkish Business association
HDP co-chair underlined the importance of working together to solve economic problems.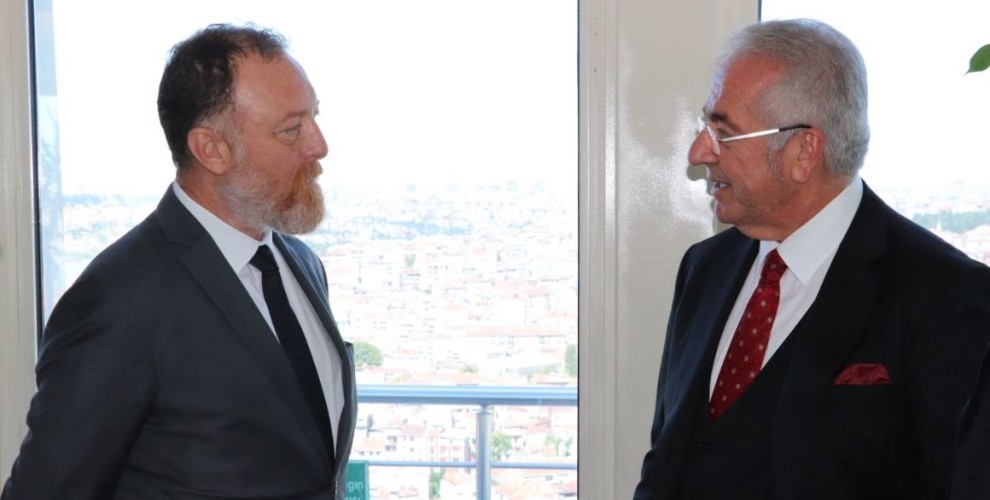 HDP co-chair and candidate Sezai Temelli visited TÜSİAD, the Turkish Business association.
Temelli was accompanied by HDP deputy chair Garo Paylan and HDP Siirt candidate Meral Danış Beştaş.
The delegation made a brief statement after the meeting together with the members of the Board of Directors of TÜSİAD.
The HDP co-chair and TÜSİAD President, Erol Bilecik spoke after the meeting.
Temelli said: "We have shared our program with the business association. Primarily our program developed along two premises. One is our democracy program, the other is our economic program. We had the opportunity to explain both in detail to the business association".
The HDP co-chair continued: "What we particularly want to emphasize is the problem of democracy. Turkey has to overcome this problem quickly. 24 June, we believe, has a critical meaning in this respect. If the Turkish democracy problem is solved it would be an important step for the solution of all other problems. A parliamentary system, strengthened by local democracy, will bound human rights to the norms of universal law; we can restart the process of a democratic constitution on the basis of a division of work and equal citizenship. All sectors of the society in Turkey may participate in the process. Thus, the most important threshold issue Turkey faces, the threshold of democracy can be overcome together".
Temelli reminded that Turkey is facing a huge economic crisis. "With uncertainty, risk increases. Democracy is also important as it limits political risk. Significant steps will be taken to overcome economic problems in an environment where political stability prevails. There is a very serious growth problem. The time has come for Turkey to find solutions, all together, to overcome all these problems. Creating a democratic constitution is of great importance in terms of partnership".
Temelli ended by saying he was sure Turkey will open a new page on 24 June.