HDP MPs attacked by the police in Van
Protests against trustee occupation continue in Van on the seventh day.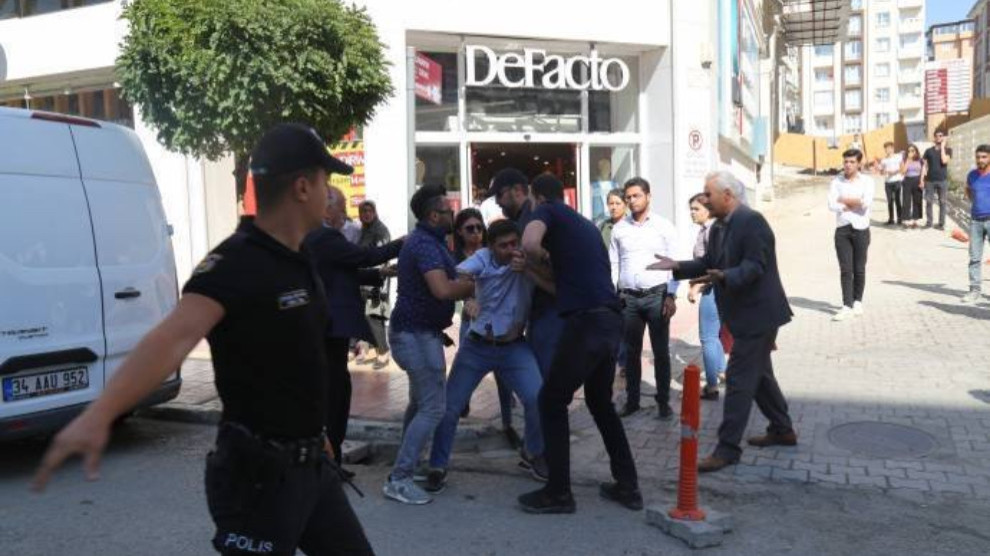 The city of Van, where the HDP-run municipality was seized by the government alongside Amed and Mardin, has been witnessing an ongoing resistance for seven days since the appointment of a trustee to takeover the municipality administration on August 19.
HDP deputies and administrators were attacked by the police when they wanted to stage a march from the party building to the Maraş Avenue in the city center.
Police battered the demonstrators, including deputies who were targeted with pepper spray.
Many were detained in the crackdown, including the advisor of MP Murat Sarısaç, İbrahim Genç. Journalists are prevented from covering the brutal aggression.