HDP MP candidate and two others detained in Istanbul
Police attacked the demonstration of dismissed public officers in Kadıköy, Istanbul and detained HDP MP candidate Sema Uçar and two other people.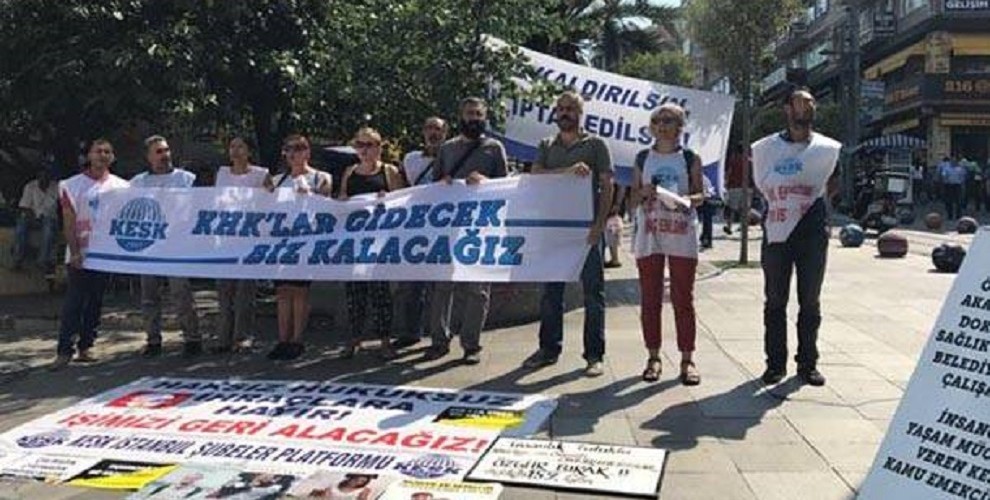 Police forces surrounded the demonstration of KESK (Confederation of Public Employees' Trade Unions) members who were dismissed from their jobs with a statutory decree and demand to be reinstated.  
While the police argued that the demonstration was unlawful, KESK members responded to the police announcement with the slogan "We will get our job back".
Police then attacked the trade union members and detained HDP (Peoples' Democratic Party) MP Candidate Sema Uçar, Mehmet Sarı and Ali Haydar Arıkuşu. The detainees were taken to the Vatan Security Directorate.